The Well February Update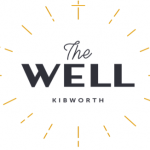 Health & Well-Being Drop-In
On Thursday 3 February, the team from Cross Counties Healthcare PCN held their latest
'Health and Well-Being' Drop-In at The Well. 
They were able to offer advice to several people on a diverse range of matters.
This advice included:
accessing care
support for family members
self-care advice and
services available from local GP practices. 
The sessions are on the first Thursday of each month between 10am and 1pm. 
The next Drop-In session will be on Thursday 3 March. 
See the 'Activities' section of our website for further details.
Work Live Leicestershire
February also saw the launch of our new Drop-In service, run by Work Live Leicestershire, a charity based in Leicester.  The team offer support and advice to anyone who is unemployed, to access training and get into paid work. 
Their Drop-in is held at The Well on the second Thursday of each month between 10am and 1pm.
The next Drop-In is on Thursday 3 March. 
Find out more about them at www.workliveleicestershire.org.uk.
Food Bank
Recently we've seen an increase in the number of clients of our Food Bank.  We are currently supporting thirty-six households in Kibworth and surrounding villages who are experiencing food poverty. We anticipate that this number will increase over the coming months as a result of rising inflation and the huge increases in energy bills. There are people in our communities who are making the choice between heating and eating right now.
Due to increased demand we ran very short of some food items.  After putting out an appeal via our social media platforms, the generous people of Kibworth and beyond came forward. Our stocks were replenished in just a couple of days! Thank you. It also gave us the opportunity to share details of a new scheme that we are now part of called 'Bank the Food'. 
What is 'Bank the Food'
It's an app that can be downloaded onto your smart phone so that you can see, in real time, our Food Bank stock levels. It shows as 'needed urgently', 'running low' or 'well stocked'.  This means that if you want to make a food donation, you can check exactly what we need. It also lists all our current drop off locations.
To find out more and download the app go to www.bankthefood.org
Volunteering
Did you know that volunteering can increase your confidence, help you meet new people, and often help you into work?  The backbone of The Well is the volunteers who run our Shop, Café and Food Bank. 
We are looking particularly for new volunteers in our Café. We wish to extend our opening hours in the week and work towards opening on Saturdays. Previous coffee shop/café experience would be an advantage. However, it is not essential as we will teach you everything you need to know. Tasks include:
serving customers
preparing snacks and light lunches, but there's no cooking involved
preparing drinks and
cutlery and crockery cleansing, a.k.a. washing up! 
If you want to know more, get in touch with our Café Manager, Nicky, by emailing cafemanager@thewellkibworth.org. Call us on 0116 279 0140 or message us. Please see our Advertisement below.
Volunteering application forms can be downloaded from our website under the 'Support' section.
---
Please also see:
---
For the Latest Information
Don't forget to follow us on Facebook for updates, news and appeals: @wellkibworth
 Andy Wright
Interim Community Support & Business Admin Manager