The Well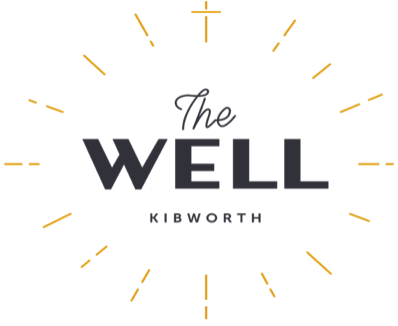 The clocks have gone back, the nights are drawing in and the first signs of Christmas are appearing in the shops.
As you will have seen on the front cover of the October edition, a band of intrepid firefighters from Kibworth Fire Station successfully completed their walk up (and down) Mount Snowdon in full kit on 8 October to raise money for The Firefighters Charity and The Well. At the time of writing this, the total raised was over £3700! I'm sure you'll agree that's an amazing achievement. Our thanks and blessings go to them all.
The Well Food Bank
Harvest festival donations are still trickling in to our food bank. This means it is better stocked now than it has been for months.  Without your generous donations, our work to help those in crisis would be even more challenging.  We thank everyone that donated be they an individual, a school, a church, a nursery or other organisation.
If you find yourself in a situation that could be relieved by support from our food bank, you can be referred to us by Harborough District Council's Community Hub. Just give them a call on (01858) 828282.  They will take some details from you and, if you're eligible, refer you to The Well to receive support from our food bank. As well as supplying basic food items, we also endeavor to supply hygiene/sanitary items and toiletries where we can.
The Café and Shop
Our café and shop now close at 1pm every Monday.  This is to free up space to allow us to host other community activities. Things such as the monthly dementia café, held by Dementia Harborough. As more activities are launched, we will update our Facebook page and website. 
We are continuing our campaign to attract new volunteers to join The Well.
Day-to-day, the clothes shop, café and food bank are run by our amazing volunteers. Without which, we wouldn't be able to open up The Well as a place of friendship, community and support for everyone. If this is of interes, check out our advert in this edition for more information. 
On Wednesday 8 December, we will be open as part of the Kibworth Christmas Market and Food Fair. Do pop in for a homemade mince pie, a look around our pre-loved clothes shop and chat to some of our volunteers. We look forward to seeing you.
If you want to keep up to date with further developments and news from The Well, you can subscribe to our newsletter by visiting our website and filling in the section at the bottom of our home page and/or by following us on Facebook at WellKibworth.
We look forward to welcoming you through our door soon.
The Well, 45 High Street
(0116) 279 0148