Greetings from The Well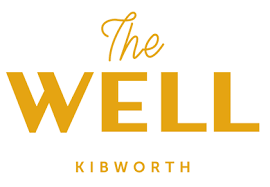 Happy New Year!
We hope everybody had a nice Christmas. It feels like such a long time ago already as we start the New Year.
The run-up to Christmas is often the busiest time in our food bank as we have to bring forward regular deliveries. We also delivered an additional 46 bags of Christmas fayre to local families.
This year we were grateful to be assisted by the crew of Kibworth Fire Station who did some deliveries for us, which certainly helped.
Toys delivered ahead of schedule
We had referred several families to the annual Toys on the Table appeal, to make sure that every child had a present to unwrap on Christmas morning. That was another logistical challenge to get them all delivered before Christmas Eve. But with the help of our amazing band of volunteers, everything was completed ahead of schedule.
For the first time, we opened the doors of our café on Christmas morning. Anyone that found themselves on their own, or unable to be with friends or family, was invited to join us for a free bacon bap, a homemade mince pie and hot drinks.
Gifts and goody bags for Christmas
We also had gifts that we gave out and goody bags containing mince pies, Christmas puddings and chocolates. Four of our volunteers gave up their Christmas morning to open up and provide a warm welcome to those that came to spend time with us.
As mentioned in the last edition, we have been carrying out a Community Survey, to find out people's views about services that are (or are not) available to support local residents, and what people know about The Well generally.
Insight gained via our survey
Thank you to everyone that filled it in and asked to be entered into our free prize draw to win a £25 Love2Shop gift card. The winner will be announced soon! We received over 50 completed surveys, which is fantastic, and will give us valuable insight.
We have now made an online version available for anyone else who would like the opportunity to have some input. The responses will help us to understand the types of services that local people feel are lacking, which will help us to identify agencies to work with to improve the situation.
Please have your say!
The online version is available at: hwww.surveymonkey.co.uk/r/MTHCYGH We will also circulate the link on our social media accounts.
Elsewhere in this month's Kibworth & District Chronicle you will see that we are advertising a job vacancy for a paid position with The Well. If you think you might fit the bill, send us an email and request an application pack.
In addition to this role, we are also looking to recruit to a couple of specific voluntary roles to help support and expand the work that we do in our local communities – a Food Bank Coordinator and a Volunteer Coordinator.
Employment possibilities now
Both positions are ten hours per week and will be based at our premises in Kibworth High Street. At this stage we are taking "expressions of interest" for both roles.
If you would like to know more about both/either role in the near future, send an email to admin@thewellkibworth.org and we will log your details.
Andy Wright
Interim Community Support & Business Admin Manager