Our district churches – January 2023
No. 9 – St Wilfrid Church, Kibworth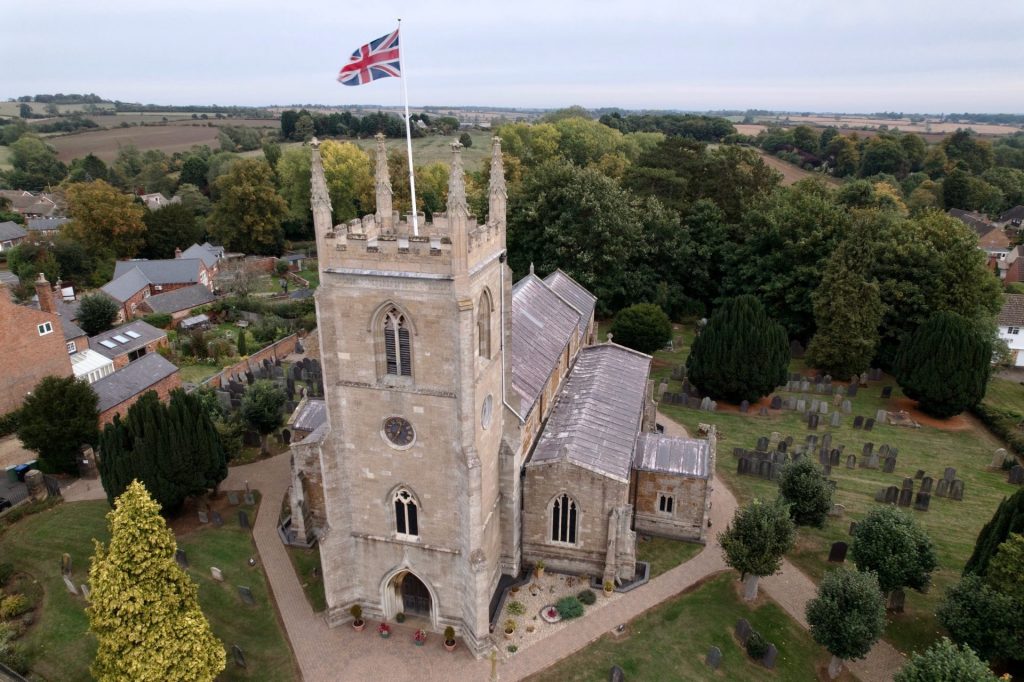 First question here is who was St Wilfrid? Wikipedia tells us Wilfrid (c 633 – 709 or 710) was an English bishop and saint. Born a Northumbrian noble, he entered religious life as a teenager and studied at Lindisfarne, at Canterbury, in Francia, and at Rome; he returned to Northumbria in about 660, and became the abbot of a newly founded monastery at Ripon.
He became famous in a speech for advocating that the Roman method for calculating the date of Easter should be adopted [throughout the world] – which is used today.
Secondly the building as Pevsner says 'has a quite imposing limestone ashlar tower built by William Flint of Leicester, in 1832 – 6, after the previous medieval tower with spire collapsed in 1825.
The body of the church is essential ironstone and is of late Decorated style. The Priests' doorway has a hoodmould of dogtooth and may be 13th century.
The fall of the spire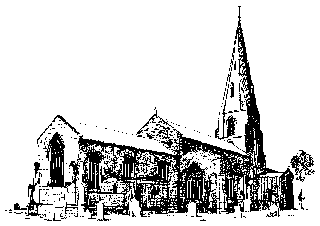 The original church tower and spire of St. Wilfrid's Church in Kibworth Beauchamp was 160 feet tall (almost 49 metres). People could see the spire from 70 miles away and it was one of the tallest in Leicestershire.
On Saturday 23 July 1825 the whole spire and tower collapsed across the churchyard. It fell across the road and into the field beyond. It fell with a tremendous noise.
One small girl saw the pile of stones across the field on her way back home from school, and excitedly jumped over them. When she got home she told her mother that she had just jumped over the church steeple. Her mother did not believe her and told her off for not telling the truth.
The girl eventually persuaded her mother to go and see what she had been talking about. Then her mother realised that the girl had been telling the truth after all!