Our District Churches No 10
St Andrew's Church at Burton Overy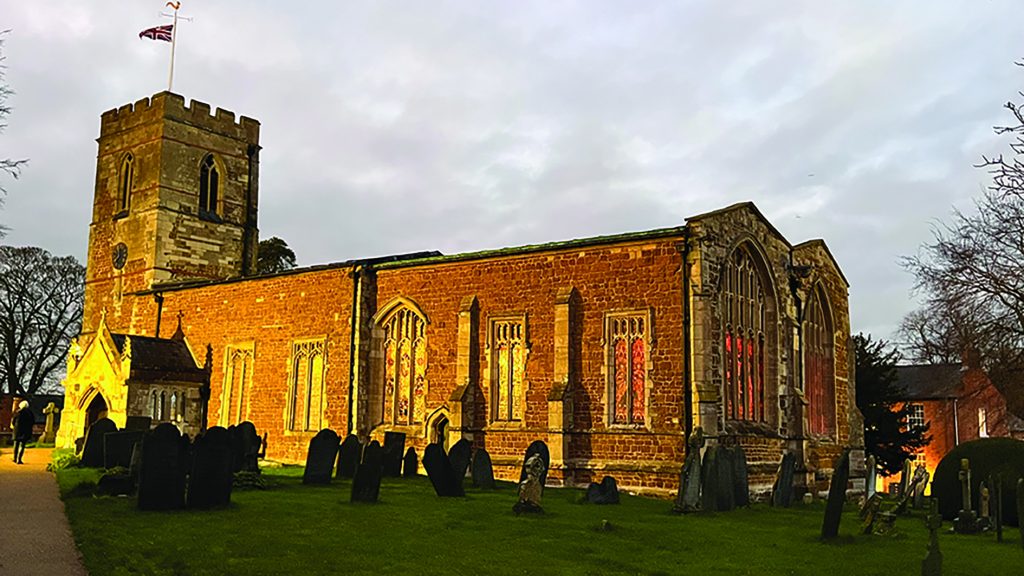 I expect a great many readers have visited this church not necessarily to worship but to look with wonder and awe at the numerous decorated Christmas Trees that form the now annual Burton Overy Christmas Tree Festival. This began back in the year 2000 and has been held annually except for the two years when Covid prevented it from happening.
Much money has been raised by this event with people travelling from far and wide to view, over the first weekend in December, the extraordinarily talented decorations.
This event has put Burton Overy on the map!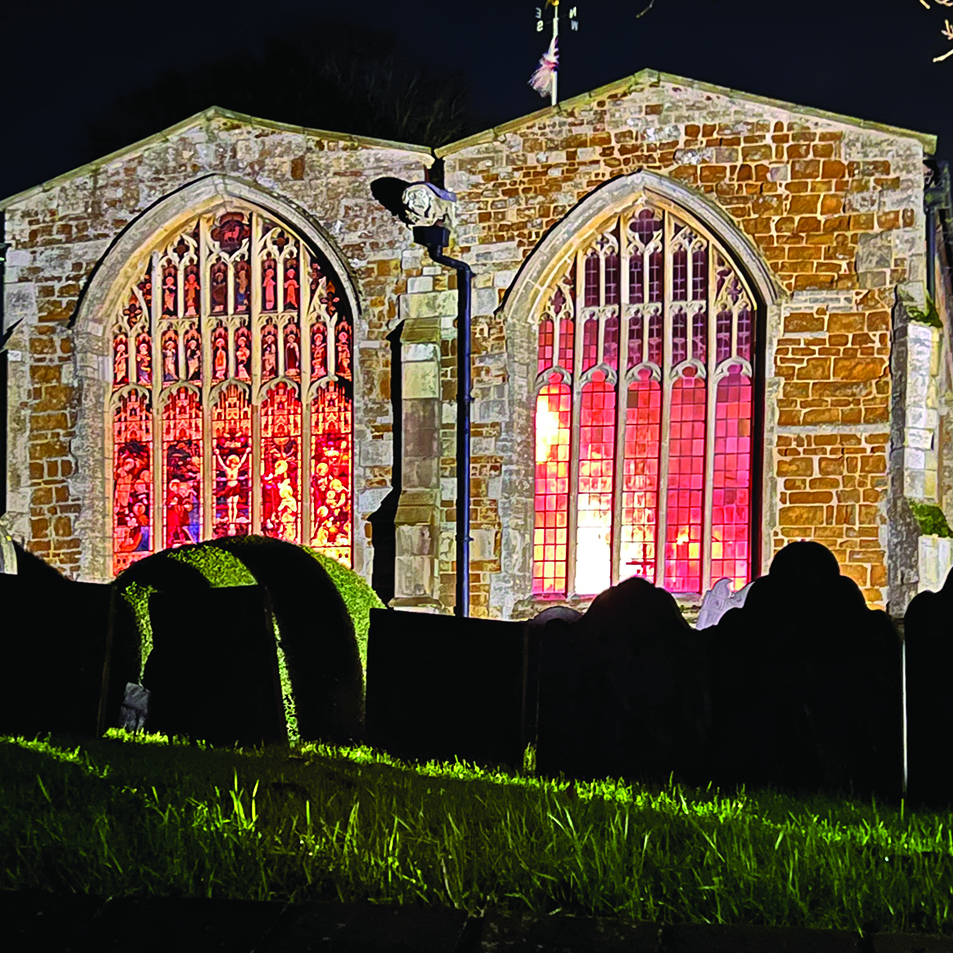 As for the building in which the festooned trees are displayed, the church is impressive – especially in the dark with the windows lit from within.
The Church has a date of 1618 crudely carved over the entrance but this must be a repair as the embattled west tower must date from the late 13th century – look out for the narrow tower arch. the bell opening is early 14th century. There are five large windows either side and a big gargoyle protrudes between the two roofs.
According to Pevsner in his book on The Buildings of England, Leicestershire and Rutland edition, the plan to rebuild the tower in 1706 was never executed. Routine restorations took place in 1864 and 1866- 68.
A tombstone in the churchyard has the first lines of Handel's Messiah inscribed at the base. A lovely touch as this was first performed in England at the nearby church at Church Langton.