Our District Churches 11
No 11 St Andrew's at Foxton
Set in a wonderful landscape
One has to arrive in Foxton along the road that passes Gartree Prison to note the wonderful landscape. Foxton has a charmingly simple village layout almost grid-like which, following the arrival of the Grand Junction canal in 1800s, lies below this waterway with a few exceptions.
Some buildings that are above the canal include Foxton Primary school, the Black Horse pub and St Andrew's church standing proudly on a plinth overlooking the village.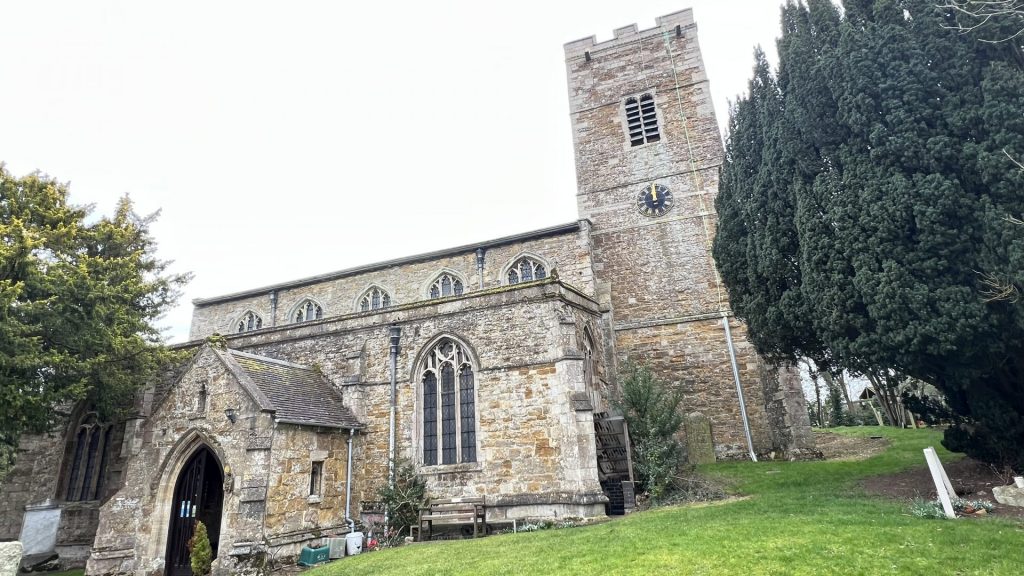 Built over many centuries
The church building is interesting, with a part of a 13th century tower and a 14th century porch.
According to Pevsner* the south wall was brought inwards, probably when the arcades were built, possibly to create sufficient space for a south aisle. The east part of the church was rebuilt in 1893 by H Harwicke Langston and the Gothic revivalist William White (WW).
This is the only WW work in Leicestershire as he is more famous for works in Cornwall, Devon and the south of England.
Robert Monk – a great benefactor
Among the memorial tablets in the church is one in memory of Robert Monk, who was a great benefactor to the village in which he was born. He set up a trust, which paid for the building of Foxton's excellent village hall.
The trust continues to maintain the village hall and apparently provides interest-free loans to parishioners.
Fine Norman Font
One of the most interesting features of the church is the very fine Norman font (dating from the middle of the 12th century. In this font, babies and adults have been baptised into the fellowship of Christ's church for over eight hundred years.
The font and the shaft of the Saxon cross are all that remain from the days prior to the building of the present church.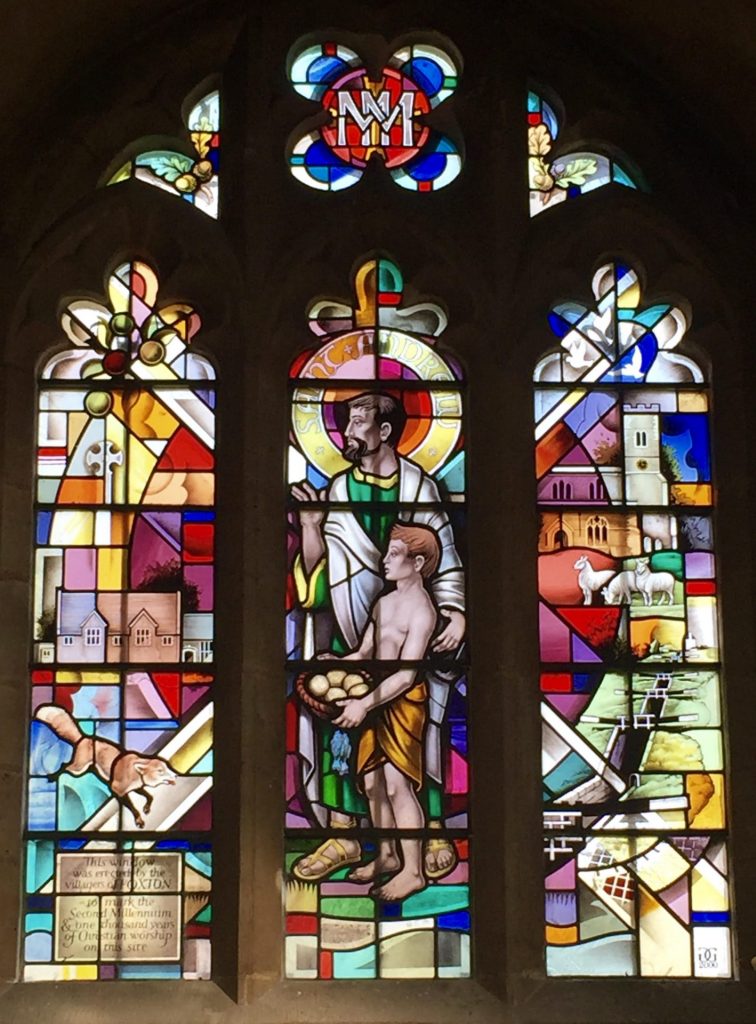 Millenium commemoration
To commemorate the millennium a stained-glass window was installed which can be seen at the east end of the south aisle.
The imagery depicts life in the year 2000 and includes the famous Leicestershire straight backed sheep, Foxton Locks one of Britain's best flight of locks, a Foxton variety apple, and St Andrew's Cross under the MM sign.
SjP
*The Buildings of England; Leicestershire and Rutland by Nikolaus Pevsner.