Platinum Jubilee Gallery (St Wilfrid's Church)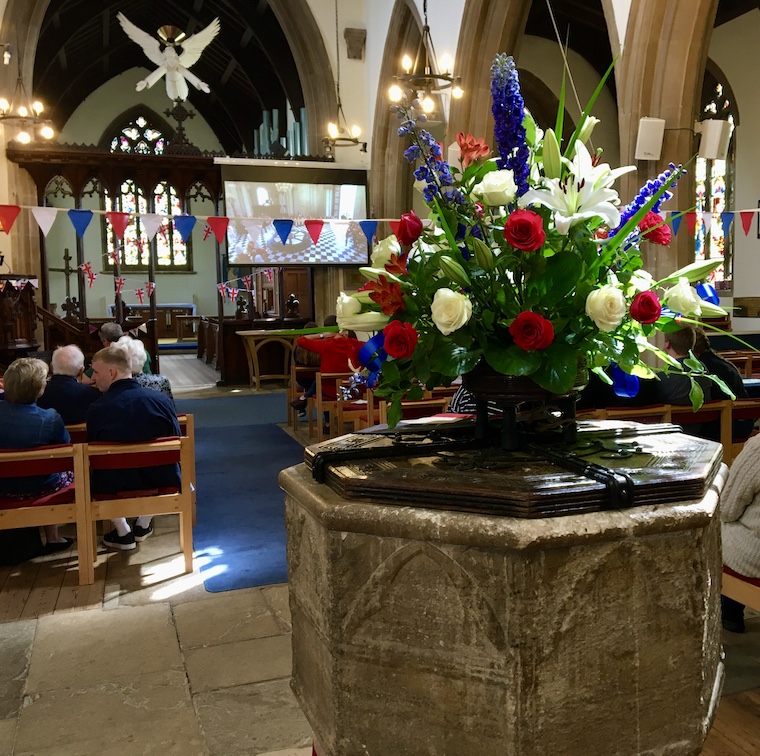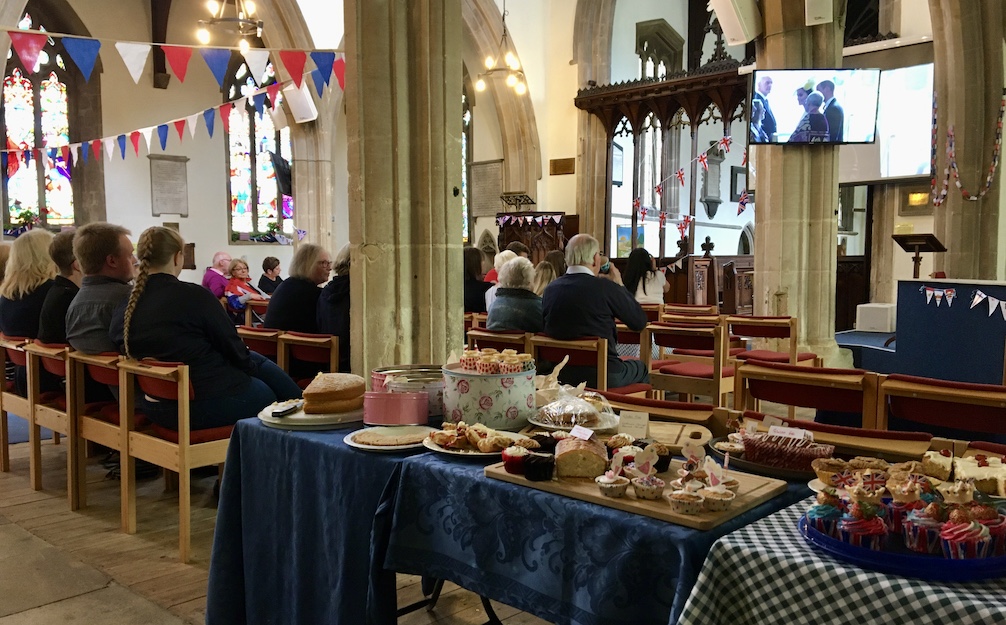 Right is 96 year old Norman Norledge pictured at the St Wilfrid's prayer tent on Sunday 5 June, Smeeton Road Jubilee Celebration. Also pictured is Pat Thompson from St Wilfrid's. Both have given permission to print in the Chronicle.
Norman is the same age as her majesty, the Queen, turning 97 in September.
Check out the other Platinum Jubilee Galleries using the link below :- 
St Wilfrids Church https://www.kibworthchronicle.com/articles/2022/06/platinum-jubilee-gallery-st-wilfrids-church/
Around Kibworth https://www.kibworthchronicle.com/articles/2022/06/platinum-jubilee-gallery-around-kibworth/
The Lea https://www.kibworthchronicle.com/articles/2022/06/platinum-jubilee-gallery-the-lea/
Mowsley https://www.kibworthchronicle.com/articles/2022/06/platinum-jubilee-gallery-mowsley/
Kibworth & Smeeton WI https://www.kibworthchronicle.com/articles/2022/06/platinum-jubilee-gallery-kibworth-smeeton-wi/
The Well/ Scouts https://www.kibworthchronicle.com/articles/2022/06/platinum-jubilee-gallery-scouts-the-well/
Smeeton Westerby https://www.kibworthchronicle.com/articles/2022/06/platinum-jubilee-gallery-smeeton-westerby/
Burton Overy https://www.kibworthchronicle.com/articles/2022/06/platinum-jubilee-gallery-burton-overy/
Beaker Close https://www.kibworthchronicle.com/articles/2022/06/platinum-jubilee-gallery-beaker-close/
Foxton https://www.kibworthchronicle.com/articles/2022/06/platinum-jubilee-gallery-foxton/
Gumley https://www.kibworthchronicle.com/articles/2022/06/platinum-jubilee-gallery-gumley/
Glooston https://www.kibworthchronicle.com/articles/2022/06/platinum-jubilee-gallery-glooston/
Gaulby https://www.kibworthchronicle.com/articles/2022/06/platinum-jubilee-gallery-gaulby/
GEMS/The Railway https://www.kibworthchronicle.com/articles/2022/06/platinum-jubilee-gallery-gems-the-railway/