Kibworth & Smeeton WI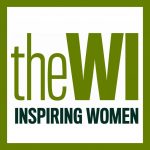 Afternoon Tea with Baroness Bolsover
Our 2022 programme began with Baroness Bolsover guiding us through 'The Etiquette of Taking Victorian Afternoon Tea'. She wore a beautiful Victorian tea dress and splendid hat, and carried a reticule (a dainty fabric bag with drawstrings). She told us not to worry if we'd never heard of her. Most of the good people of Bolsover hadn't either! Thus the tone of the evening was set.
The Baroness had requested that we should be correctly attired with a hat. Therefore, giving us the opportunity to dust off our wedding hats and fascinators! We all had to have a cup, saucer, spoon and napkin for practising how to take tea correctly.
The practice of taking afternoon tea was introduced by the Duchess of Bedford in the 1840s. Most people had only two meals a day, breakfast and dinner, the latter served at 8pm. The Duchess, like many people, would feel very hollow and even faint in the afternoon, so a snack was needed.
Sandwiches, Cakes & Biscuits
Crustless sandwiches were offered, named finger sandwiches, because they were taken between the thumb and index finger and nibbled daintily. A cake was created to celebrate the marriage of Louis of Battenberg to Queen Victoria's niece. Victoria sponge was served in tiny portions, not wedges as we do, and scones were also popular. Thin Garibaldi biscuits were convenient as a small portion could be broken off. This was to be nibbled delicately. Dunking was a definite 'No! No!'
It was the done thing for the hostess to have a tea caddy containing several types of tea. She could create her own blend, which she would pour into her guests' cups. The fine bone china wouldn't crack because the tea was brewed for several minutes. Guests then added milk and sugar to their taste.
Don't Stir!
Stirring the tea was not good etiquette! Ladies would stand their teaspoon upright in the cup, then move it gently back and forth between 6 and 12 o'clock. They then removed the spoon with a gentle flick to rid it of tea. They had to take care not to flick it over guests sitting close to them!
To hold the cup properly, the top of the handle should be held between the thumb and index finger. The middle finger should rest under the bottom of the handle to support the cup. The ring and little finger should be tucked in. It is not correct to have the little finger extended!
Posture
Posture at the table was important, too. Our members immediately sat upright, to laughter all round! Of course it was easier in Victorian times, since corsets were worn.
An essential item in a lady's bag was the Calling Card, with an invitation to afternoon tea written on the back. Ladies would knock on friends' doors and leave their card on a tray in the entrance hall. Their bag would also contain a small purse, handkerchief and smelling salts. Think tight corsets and warm weather!
Afternoon teas were the first opportunities for ladies to gather together for socialising. Nowadays we tend to enjoy them as a treat for special occasions such as birthdays and anniversaries. They still retain that Victorian gentility.
This was a delightful presentation by a real character.
---
For more on Kibworth & Smeeton WI, see also:
---
Our Monthly Meetings
We are so pleased to be back to our regular meetings. These take place on the second Thursday of the month in the Grammar School Hall at 7.30pm.
Pat Sharman