Foxton Community Choir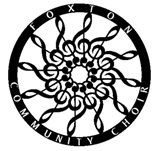 We may be enjoying some late sunshine but the nights will be drawing in soon. Rather than spend your evening trawling through BBC iPlayer, why not come and sing with Foxton Community Choir?
We rehearse on Thursday evenings at 7.30pm in Foxton Church. We often meet slightly earlier for a coffee, chocolate biscuit and a catch-up with friends.  It's a very friendly, mixed choir, singing a wide variety of different music.  For more information call 07748 131512.
This term we'll be focusing on our forthcoming Christmas concert, to be held on Friday 15 December.  The programme has been very carefully put together by our fantastic Musical Director, David Hubery. Whilst the titles may be very familiar the arrangements certainly won't, so some exciting times ahead learning these new pieces.
We'd love to see you and you'd be hugely welcomed and whilst you may think you can't sign, surprises await!
Gill Wollerton