Meet Your Parish Councillors – Chris Lee

Introduction
Local Elections for District and Parish Councils are coming in early May 2023. We would like to share with you some of the experiences of our very own Kibworth Beauchamp Councillors. Each month we plan to feature a different councillor or two, writing about their experiences and what they enjoy about their roles.
Our very first two Councillors are actually our newest recruits – Chris Lee, who was co-opted at our meeting in November and Louise Keirman who was co-opted during our October meeting. Here we meet Chris Lee, Parish Councillor.
---
Chris Lee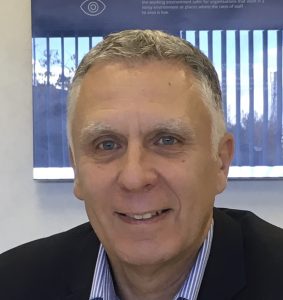 I'm Chris, I have lived in Kibworth for seven years with my wife who works as a Special Needs Teache and two children who have both been to Nottingham Trent University. Our daughter now works in London in the Foreign Office and our son is in his final year studying Psychology.
I worked in the Telecomms industry since leaving school at 18. I recently retired from the position of Sales Director for a leading international Telecommunications company.
When we moved to Kibworth I was immediately taken by the wonderful community spirit. I joined The Well as a volunteer, working in the shop and delivering for the Food Bank. As well as helping to promote The Well on social media.
I thought joining the Parish Council would be a great opportunity to put something back into the community and to try to help the village maintain its identity. My goal is to be able to help and support what happens in the village. As well as developing how we communicate with all of our parishioners through multiple platforms in the future.
I can often be found walking our two dogs around the village. So please do not hesitate to talk to me about any thoughts or issues you may have. Or by coming to our meetings to hear all the latest information.
My contact details are as follows c.lee@kibworthbeauchamp-pc.gov.uk
Chris Lee
---
See Meet Your Parish Councillor – Loiuse Kierman article in December's Kibworth & District Chronicle.
For more on Kibworth Beauchamp Parish Council, visit our website https://www.kibworthbeauchamp-pc.gov.uk/
For more on The Well visit their website or Facebook page.
---