Meet Your Councillors – Louise Kierman

Introduction
Local Elections for District and Parish Councils are coming in early May 2023. We would like to share with you some of the experiences of our very own Kibworth Beauchamp Councillors. Each month we plan to feature a different councillor or two, writing about their experiences and what they enjoy about their roles.
Our very first two Councillors are actually our newest recruits – Louise Keirman who was co-opted during our October meeting and Chris Lee, who was co-opted at our meeting in November. Here we meet Loiuse Kierman, Parish Councillor.
---
Loiuse Kierman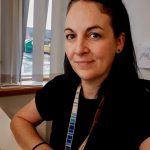 I'm Louise, and I have been living in Kibworth for the past three years. I have utilised the childcare facilities in the village since 2012. I'm a Wellbeing Co-ordinator for LOROS Hospice in Glenfield.
I have wanted to be a Parish Councillor many years ago. However, at the time I didn't feel that I would fit in, nor would I understand what they were talking about. But then I had three years of huge life changes. I now believe one of the best things a Parish Council can have is a range of different people. The more diverse it is, the more ideas can be explored. As for not understanding what we talk about, the discussions are not inaccessible here and I think I'm doing OK!
The best part for me is that I get to support what happens in this village and my boys can grow up happy here. I have my own project to work on as a Councillor, which takes up some of my spare time. It's a lot more productive than watching Netflix all day!
My project is linked to creating some fun for the young people who live here. If you would like more information, please feel free to email me at l.kiernan@kibworthbeauchamp-pc.gov.uk.
I am excited to see what I can do to bring positive change to the community. I'm passionate about making sure we all have a voice when decisions are to be made. You can have even more of a say when you attend the meetings by the way!
We would love to see more people coming along to hear what's happening.
Check out the website for details of our next meeting: www.kibworthbeauchamp-pc.gov.uk
Louise Keirman