Big news about our food bank this month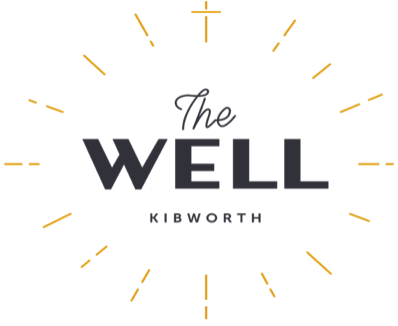 But first, a little history for you … back in 2020 at the start of the pandemic, and the first national lockdown, our 'pop-up' food bank came into being. Set up and run by a small group of dedicated volunteers, they delivered food and hot meals to local residents, operating from our café at 45 High Street, Kibworth.
At just the right time, premises became available right next door to our café (the former Gems charity shop), and the trustees agreed to take on the lease and move the food bank in, so that it could keep operating, after our café was allowed to re-open.
Fast forward to 2022, and what was originally intended as a pop-up food bank is still running. The need hasn't gone away, but the reasons people need help has changed. No longer is it due to self-isolation or a lack of supermarket delivery slots, but the long-term after-effects of the pandemic such as ill health or redundancy, and more recently, because of the cost-of-living crisis and unprecedented increases in fuel costs. This is a perfect storm.
In common with food banks all over the country, we're now seeing an increase in demand. As a small, local, food bank, we needed to devise a way to respond to the crisis and be able to support households in need in Kibworth, Fleckney, Great Glen and surrounding villages.
So, as of Monday 3 October, our food bank became a 'hub' of Leicester South food bank, which is part of the Trussell Trust network of food banks across the UK. However, The Well food bank will not be a Trussell Trust food bank itself, and will remain completely independent.
With the support of Leicester South, we will be able to take on more clients than ever before as we head in to the colder winter months.
Our food bank is more than just about giving out food. It's also about supporting people experiencing food poverty to improve their circumstances. We do this by working with a range of partners that can provide advice and assistance on a whole range of issues such as debt, welfare benefits, legal issues, domestic abuse, housing, health and wellbeing, mental health support and job seeking.
If you need to access food bank support, you should contact Citizens Advice on 0808 208 2138. If you are already being supported by an agency such as health or social care services, a family support worker, outreach worker, school etc, they can make a referral on your behalf. To find out more, go to www.leicestersouth.foodbank.org.uk/get-help.
We would also like to take this opportunity to thank all the local churches, schools and individuals, that very generously made harvest festival donations to our food bank. They were all greatly appreciated.
Follow us on Facebook to keep right up to date with what's happening @WellKibworth.
Andy Wright
Interim Operations Manager