Bridge 67 – Where's Colin?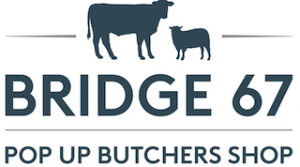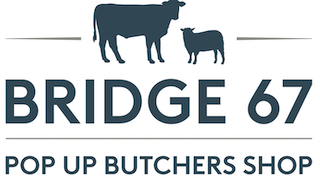 Andy Kemp, Butcher
As the 'Where's Colin' campaign continues, we would like to publicise that Andy Kemp from Williamson's, the old butchers shop in Kibworth, also works at our shop. 
Always one for a laugh, Andy is well known around the village for producing possible the best tasting, low fat, gluten free, pork sausages. 
There is certainly great demand from members of that well know slimming club in the village!  Indeed ladies and gentlemen from all around the area will drive miles to buy them. We simply can't make them quickly enough! 
Our shop sells a great range of produce.
beef, lamb, pork and eggs from the farm in Smeeton Westerby
high welfare chicken
home baked ham
homemade pork pies
sausage rolls
a superb range of British Cheeses
Hambleton Breads
pastries
local honey and
a fantastic range of sauces, pickles and relishes.
---
For more about Bridge 67, please also see:
---
A butcher for over 40 years, Andy has a wealth of experience, so call in today to have a chat with Andy, and to peruse the meat counter at 36 High Street, Kibworth.
Jill Vickers