Kibworth Community Library – Oct 22
"It's the first day of autumn! A time of hot chocolatey mornings, and toasty marshmallow evenings, and, best of all, leaping into leaves!" – Winnie the Pooh
Autumn is here, and our thoughts can't help but turn to the colder nights drawing in. Hot chocolate and marshmallows sound delightful!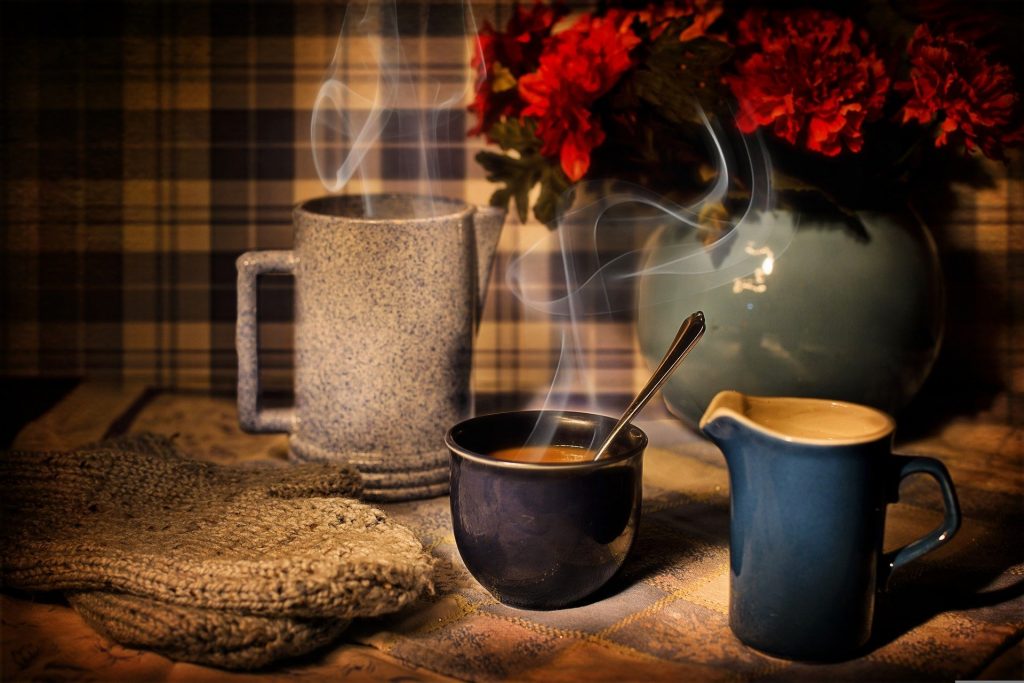 Along with other community groups, we will be doing our best to help those of you who are struggling to make ends meet. Our library is warm and welcoming. From now, throughout the winter we will be offering free hot drinks to anyone who comes in. You don't even have to be a member of the library – but it is free to join if you want to! You can sit and chat or pick up a book to read, but please know that you are very welcome.
Author events
Our postponed author event with Joanne Burn is now on Monday 24 October 7-7.30pm. She'll be talking about her historical fiction novel, 'The Hemlock Cure,' set during the Great Plague. There are still tickets left at just £6, refreshments included.
On Thursday 10 November we have a very different author event. Market Harborough author Elaine Ramsay has based her novel 'Violet Eyes' on her experiences working in a prestigious Mayfair hairdressing salon during the 1960s. What sinister secrets lie beneath the superficial gloss of London's hairdressing world? The event starts at 2pm and tickets, costing £5 including refreshments, are on sale now.
Our regular Book Sale is on Saturday 12 November, and will have sections for military and food and drink alongside our usual great fiction. The sale runs from 10am-12noon.
Check our website for information at www.kibworthcommunitylibrary.org.uk or follow us on Facebook for up-to-date information.
Opening hours:
Monday 2–6pm
Tuesday 10am–1pm
Wednesday 2–5pm
Thursday 9–11am
Friday 9am–1pm and 2–5pm
Saturday 10am–1pm
Julie Harrison