Bridge 67 Butchers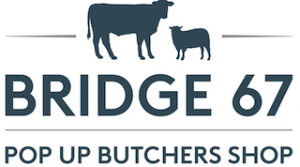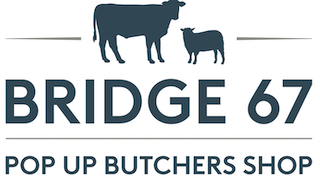 For those of you that haven't yet ventured into the butcher's shop on the High Street, why not give it a go? Selling:
beef, lamb, pork and eggs from the farm in Smeeton Westerby
high welfare chicken
home baked ham
&
homemade pork pies
sausage rolls
a superb range of British Cheeses
Hambleton Breads
Pastries
local honey and
a fantastic range of sauces, pickles and relishes.
It's a foodies' heaven!
Some of you might find the idea of a butcher's shop intimidating, but the bunch that work there really are rather nice. They are very friendly and helpful. Guiding you through to make sure you buy the right meat for its purpose and offering great cooking advice too.
So pop into 36 High Street Kibworth, next door to Julian's Hairdressers and The Beauty Room.
I'm sure you won't be disappointed.
---
For more articles on Bridge 67 Butchers, please see:
---
For more about Bridge 67 farm and butcher's shop, see or website https://www.bridge67.co.uk/
Jill Vickers