Our district churches – in colour
No 4 St Peter's Church @ Church Langton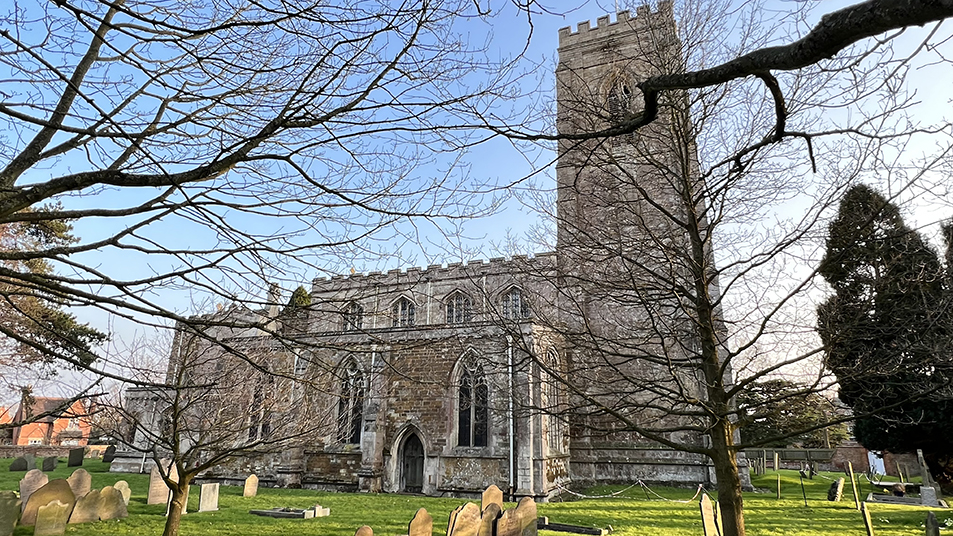 This church, a remarkably tall church, stands proudly on the hill in Church Langton. With its grey ashlar tower it visibly dominates the skyline in almost every direction. Indeed, its perpendicular style of architecture is typical for the area. Parts of the church below the tower date from the late 13th Century. (Imagine this church with a spire atop the tower! Then read on.) It really is well worth a visit.
In 2020 St Peter's was about to celebrate 800 plus years of existence. The first Rector who was mentioned on the board of Rectors was appointed in 1220.
Sadly, all of the planned events were cancelled due to Covid. This also included a production of Handel's 'Messiah'. This will now be performed here next month.
Handel's Messiah
Why Handel's 'Messiah"? In his book, The Buildings of England, Leicestershire and Rutland, Nikolaus Pesvner writes:
"Church Langton is important as it was the living, from 1735, of the Rev William Hanbury, gardener and architectural enthusiast. He started extensive commercial nurseries in Gumley and Tur Langton and organised three music festivals in the church between 1759 and 1761 to contribute towards a charitable trust he had established to finance his extraordinary collegiate foundation. Though worked out in detail it remained unrealised."
Except, in 1759 there was a performance of Handel's Messiah here. It was the first time it had been heard in a parish church in England. The previous performance had taken place in Dublin.
Pesvner goes on to say Hanbury
"planned a 'truly gothic' collegiate church larger than any English cathedral with a lantern higher than Salisbury spire, surrounded by a college of four great quadrangles incorporating a 'Temple of Religion and Virtue', a library, a museum, and observatory, a music school, a physic garden, a printing office and a county hospital."
One can only say what forward thinking and imaginative ideas.
Perhaps you could visit on a Sunday afternoon, during the summer months? You could partake of afternoon tea whilst thinking about this grandiose and all encompassing scheme. 
Enjoy! SjP