Our district churches in colour
No 6 St Michael and All Angels, Illston-on-the-Hill Church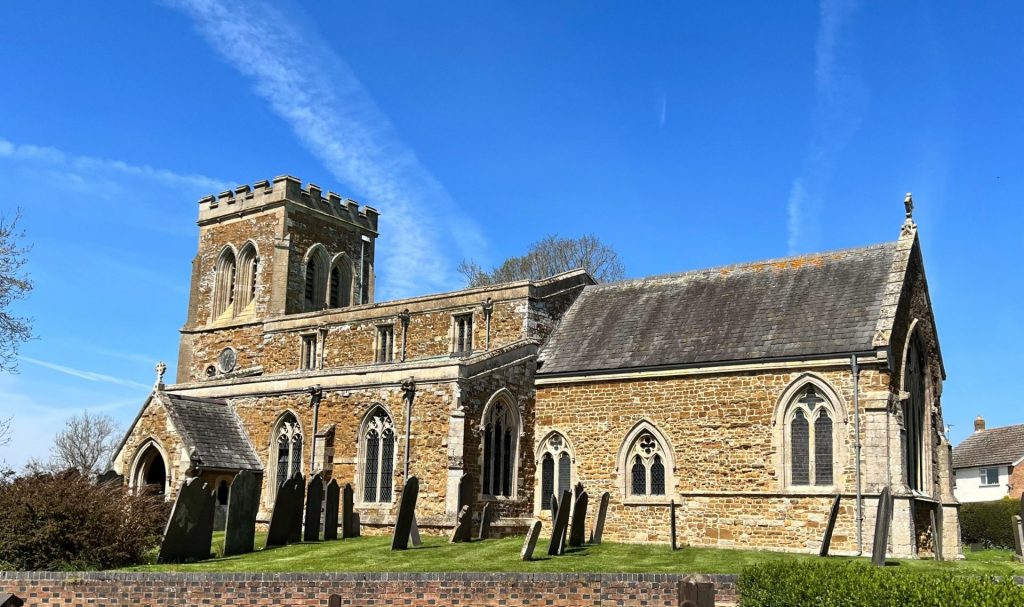 This series of looking at churches in the Chronicle distribution area started by visiting the magnificent, the cream of architecture style, St John the Baptist church at Kings Norton. Almost in the shadow of that church is St Michael and All Angels at Illston-on-the-Hill. There is an excellent three mile circular walk one can do from Illston church to Kings Norton and back via Gaulby. It is a SWANS – short walk and no stiles – exercise ideal for winter days and is thoroughly recommended. Alas it is all on tarmac roads but these tend to be quiet.
An ancient church
St Michael's stands on a plinth of earth almost in the centre of this small village and from the back of its graveyard one can look across the small valley to the other two churches at Kings Norton and Gaulby. St Michael's has a 13th century tower with twin-lancet belfry windows (see picture above). The church was extensively restored in 1866/7 by H Goddard and Son. The Font which is believed to be Saxon has an unusual base being triangular.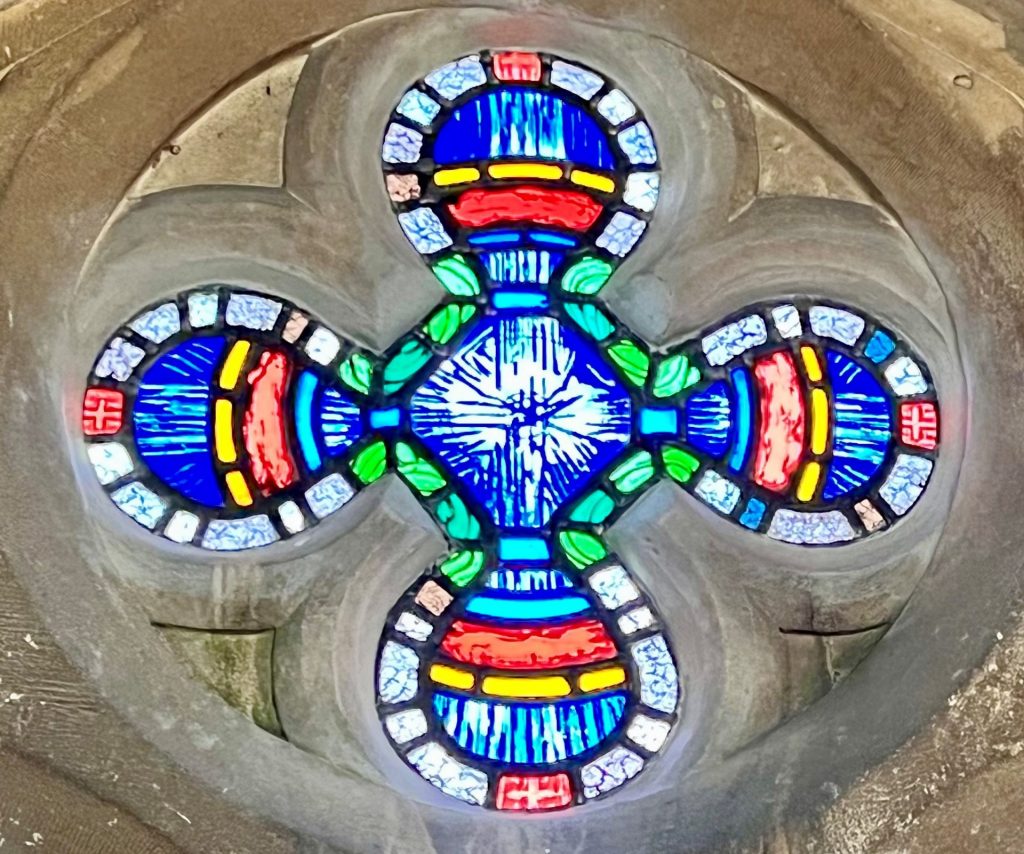 The newly installed (2012) commemorative stained glass window is definitely worth a visit. It is by the world famous Caroline Swash (British Society of Master Glass Painters).
The church has some Victorian painted boards in the nave and south aisle; there is also a royal coat of arms from 1777 of King George III. Behind the pulpit are the remains of a rood staircase which gave access to the rood loft all now gone of course, as these were removed after the reformation.
The church has some interesting features and is well maintained. The exterior south wall also has some fine gargoyles and all in all it is an attractive building. There are also remains of the stump of an ancient cross in the churchyard just south of the porch. There is parking outside but the church is usually locked.
SjP