'Allo 'Allo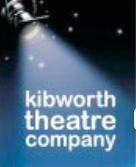 Listen very carefully; I will say this only once.
Casting is complete. Rehearsals have begun for: The Main St and Kibworth Theatre Companies production of 'Allo Allo'.
This new production will take to the stage in the middle of May.
When two different groups merge like this, there is always the danger of tensions arising. "Our group does it this way!"
"Well our group does it this way!" But, things have gone very smoothly. The cast is working very hard under the excellent direction of Kevin Gilbert. Rehearsals are proving to be a lot of fun. We have a lively script and some excellent actors making the most their respective roles.
All the elements of the popular TV show are present, such as:
Painting of The Fallen Madonna With the Big Boobies hidden in a knockwurst sausage
Hapless Rene trying to keep everything together, and keeping his wife from finding out exactly what he is up to.
Don't Miss the Show
Details of where to buy tickets from will be available shortly as you will not want to miss this show!
---
Please also see:
---
Janet Gilbert – Main St Theatre Company
Martyn Wyburn – Kibworth Theatre Company.
44.Jan.22