Kibworth Theatre Company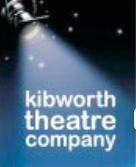 Plans are progressing for our next production. This will be a mix of sketches, songs, poems and monologues all on the theme of Christmas. It will be on the stage for two nights on 10/11 December.
Rehearsals for this show start in September. We would love to welcome new members to join us for it. The final content has yet to be decided, so all ideas are welcome.
We are particularly keen to hear from anyone who can play a musical instrument, be it double base or piano! In the meantime, KTC will be holding their AGM, via Zoom, at 7.30pm Tuesday 13 April, if anyone would like to join us, please contact me on 0791 4264965.
https://www.kibworththeatre.co.uk/
Martyn Wyburn