Onwards and Upwards – The Well's Journey!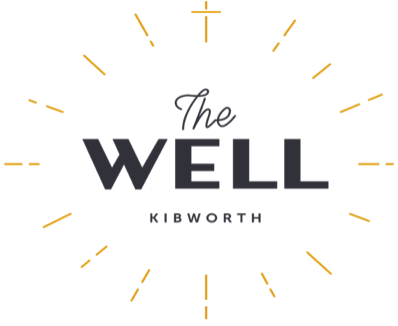 Foodbank, Clothes bank, Phone Listening Service & More
As you may know, we provide a foodbank and clothes bank at The Well on Kibworth High Street. Additionally, the charity is now pioneering other ways of assisting people to find their own way forward in life.
A telephone Listening Service began which provides face-to-face meetings such as walks, coffee & cake, etc., to help people overcome loneliness. There is a Budget Review service, and The Well is partnering with the Doctors' Local Prescribing Team with other new ideas.
Changes at The Well
As 2021 dawned it became abundantly clear that we needed to restructure the staffing of The Well. We needed to move from two to four half-time paid posts. A Senior Leadership Team working in equal partnership will now run The Well, rather than one Centre Manager. There will be an Outreach Manager, Café Manager, Facilities Manager, and eventually a Foodbank Manager.
After giving her all to The Well, Emma Dowman has sadly decided that her family need her back. Emma left us on 9th July. Toni Southwell's circumstances have changed and she will be moving away. Kay Witcombe has decided to return as a volunteer. Enabling us to appoint a new Café Manager (not a job share) and simplify the Leadership Team.
A Big Thank You
For the trustees it has been rather like stepping onto a rollercoaster. This has been an amazing 15 months. We are immensely grateful to numerous people who have stepped forward to offer us their skills and time. We look forward to telling you more about this adventurous journey in future articles. Food and money for the foodbank continues to be very welcome … The Well only exists through the active support of local people – THANK YOU EVERYONE OF YOU!
Emma would like to say farewell to you all in her own words:
"It has been a privilege to have served as Manager of The Well and I have thoroughly enjoyed working with an innovative and devoted group of Trustees, Staff and Volunteers…..

to develop the Charity, deepening its roots in the community. And what growth we have seen in spite of an unprecedented year – thanks in large part to partnerships within a motivated and caring local community."
Mary Ireland (Chair of Trustees)