Media Makers Event @ St. Peter's Church, Church Langton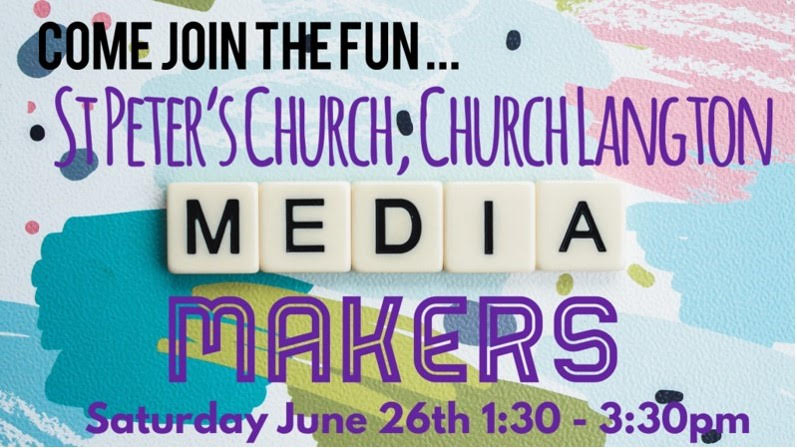 You're invited to join us on Saturday 26 June 1:30-3:30pm for a special 'Media Maker' event at St. Peter's Church, Church Langton.
This event, supported by our new Digital Persona project will see William Hanbury have his very own Instagram platform. Media Makers will enable young people to:
carry out interviews
create short films
generate digital content and
engage with local residents to capture what they love about St. Peter's Church!
There will also be lots of other activities. Arts & crafts, a special William Hanbury 'Talk & Tour,' plant & book sale, and competitions. And the opportunity to have a nice cuppa.
---
Please also see William Hanbury–a digital persona for St Peter's Church, Church Langton, 26th April 2021
---
We would like to see as many local residents as possible at the event, and look forward to seeing you all there.
Frances Freer, our lead digital curator, had this to say about the event.
'As the lead on this project, I'm very excited about sharing William Hanbury's inspiring life, his vision and his legacy with as many people as possible. This exceptional figure helped to shape the parish as we know it today and he is deserving of an important spot within our local history.

There's no better way to learn about the life of this fascinating vicar of St. Peter's than by visiting Church Langton church and joining our Media Maker event. There will be a number of engaging Hanbury-inspired activities for people of all ages to enjoy. So please, come and join the fun!'
For more information about the event contact:
Roz Folwell on Tel:01858 545160 or email r.folwell@btinternet.com