Hallaton Treasure Travelling Exhibition

Visit The Hallaton Treasure Travelling Exhibition this summer.
In the year 2000, amateur archaeologists from The Hallaton Fieldwork Group were fieldwalking near Hallaton village in south-east Leicestershire. Excitingly, they found one of the most important archaeological finds of recent years – The Hallaton Treasure.
The Hallaton Treasure
The Hallaton Treasure is an internationally significant find and has shed light on the Corieltavi. They were inhabitants of the East Midlands in the Iron Age period. Over 5,000 Iron Age and Roman coins were found at the site along with a Roman cavalry parade helmet.
There were also mysterious silver objects and surprisingly, the remains of hundreds of pigs. Experts have interpreted the site as a mysterious 2,000 year old shrine of the local Corieltavi tribe.
Intriguingly, most of the objects were buried on the eve of the Roman invasion of AD 43. It has been suggested the tribe were making sacrifices to their gods seeking protection from the threat of invasion.
Treasure Returns Home
To celebrate the 20th anniversary of the find, The Hallaton Treasure was due to return home last year. However, Covid-19 disrupted our plans. We are delighted it has made it here to the Hallaton Museum for 2021!
Fascinating Exhibits
Visitors will be able to explore this Iron Age mystery through the words of the people who discovered it. As well as marvel at 20 beautifully preserved gold and silver coins from the 2,000 year old site. The Hallaton Treasure Travelling Exhibition goes on display from 29th May to 3rd October 2021.
Members of The Hallaton Fieldwork Group wrote the exhibition. Vicki Score, Site Director, University of Leicester Archaeological Services and Roman military expert, & Dr Simon James, University of Leicester. It offers their views on what was happening at this mysterious site and why.
The stunning replica objects on display include an Iron Age tankard based on a tankard handle found. Over 300 pig bones were the remains of huge feasts that accompanied the sacrifices. You will also see on display 20 of the real coins found at the site.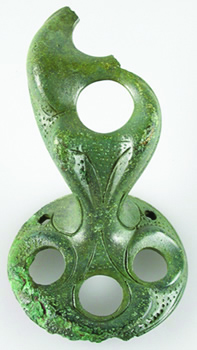 Children will be able to try on a replica Roman cavalry helmet, similar to the one found at Hallaton. They can also take part in a special exhibition quiz. Visitors can explore the site through a touchscreen. This features a movie about the discovery and interpretation of the Treasure. They can also enjoy an artefact slideshows and a 3D model of how the shrine developed.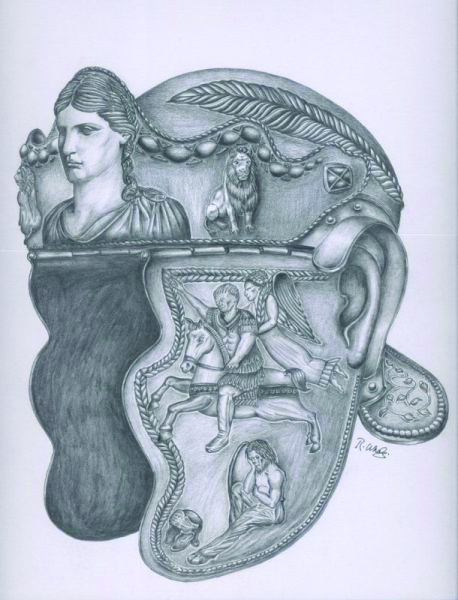 Further Information
We shall be following Covid Safety Guidance in line with Government guidelines.
For further details about The Treasure Project see the following background details.
www.facebook.com/HarboroughMuseum
http://twitter.com/LeicsMuseums
www.facebook.com/HallatonMuseum
Hallaton Museum can be found at the Tin Tab, Hallaton, LE16 8TY
Open between 2.30-5pm on Saturdays, Sundays and Bank Holidays