Elliotts Fruit and Veg Pop Up Stall's Success
Over the past few months you may have noticed a queue appearing from The Railway Pub in Kibworth early on Thursday mornings.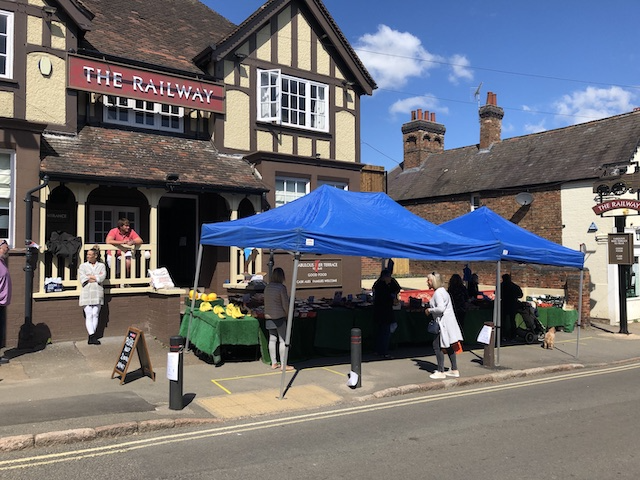 Villagers have been waiting patiently with their bags – socially distanced of course – to buy their fresh fruit and veg at Elliotts Pop Up Stall.
Elliotts of Houghton was established over 30 years ago by Steve Elliott (aka Wecky). 
Aged 14, Wecky would catch the bus after school into Leicester and help pack up the market stalls and load the vans – earning 50p per van!
The early days
When he left school at 16 he worked in a factory for eight months. But soon decided it wasn't for him so went to work full time on the market.
Wecky loved the buzz of the market, and helped by fellow traders, at the age of 25 he set up Elliotts.
His first stall was on Leicester Market from Monday to Thursday – right next to Lineker's fruit and veg stall!
An opportunity then arose for a stall on Fridays on Daventry Market.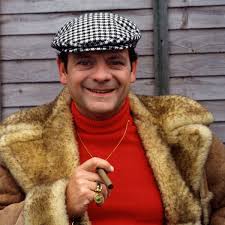 Due to his reputation for selling quality fresh produce, Wecky was asked to stand in other market towns – Corby, Rugby and Bedford. Elliotts now employs nine staff.
Over the years they have served several famous people including non-other than Del Boy from Only Fools and Horses on Daventry Market!
Supporting the Community
As a long established fruit and veg business, during the recent lockdown Elliotts decided to launch their fruit and veg box deliveries to support the local community in and around Kibworth.
"Kibworth and the surrounding villages were very loyal customers during this time and therefore we wanted to bring a weekly pop up stall to Kibworth once the box scheme finished. We now have our regular customers and we thoroughly enjoy coming to Kibworth every Thursday – villagers tell us it's the highlight of their week! Our thanks go to Sam at The Railway Pub too for helping us to make this happen".

Steve Elliot, Elliotts of Houghton
Elliotts Fruit & Veg are also supporting The Well in Kibworth with a fruit and vegetable donation each week for their food bank.
---
Also Read: Kibworth Fruit & Veg Market Stall
---
You can find Elliotts in The Railway Pub Car Park, Kibworth every Thursday from 9am – 2pm. Teas, coffees and breakfast rolls are served by The Railway Pub too.
For all the latest information you can follow Elliots on Facebook – Elliotts Fresh Fruit and Vegetables.
Camille Gamble