Seeking Family Members of Eric Folwell
I am researching the history of my father Len Wright of Leicester.
During the last war he was a good and close friend of Eric Folwell from Saddington.
They both volunteered in 1941 to join the 107th Lt AA battery of the 27th Lt AA Regiment.
They were in the same unit during the war, were captured in 1942 and spent the next three years not only in the same POW camp but the same hut.
I was intrigued by the mention of Eric in The Kibworth News and Forces' Journal of 1944, where he was mentioned as a POW.
I have no idea if any of his relations are still in the area, but would be interested in making contact if they are.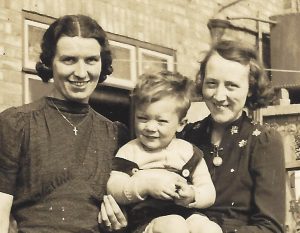 We have a photograph of his wife, who my brother John, my younger brother and myself post war, called 'Aunty Saddington'. left to right – Aunty Saddington, toddler John and Millie Wright on a photograph sent to Len while a POW in Italy).
Coincidentally I was employed by J E Slater Ltd from 1963 to 1966, so also have a connection with the village.
The factory is now a housing estate but I have many memories of John Carter, Peter Carter and Charles (we knew him as 'Chas') Eames, some of whom I believe live in or close to the village today.
(Attached a photograph of myself, AN Other and Peter Carter creating a Christmas display, circa 1963.)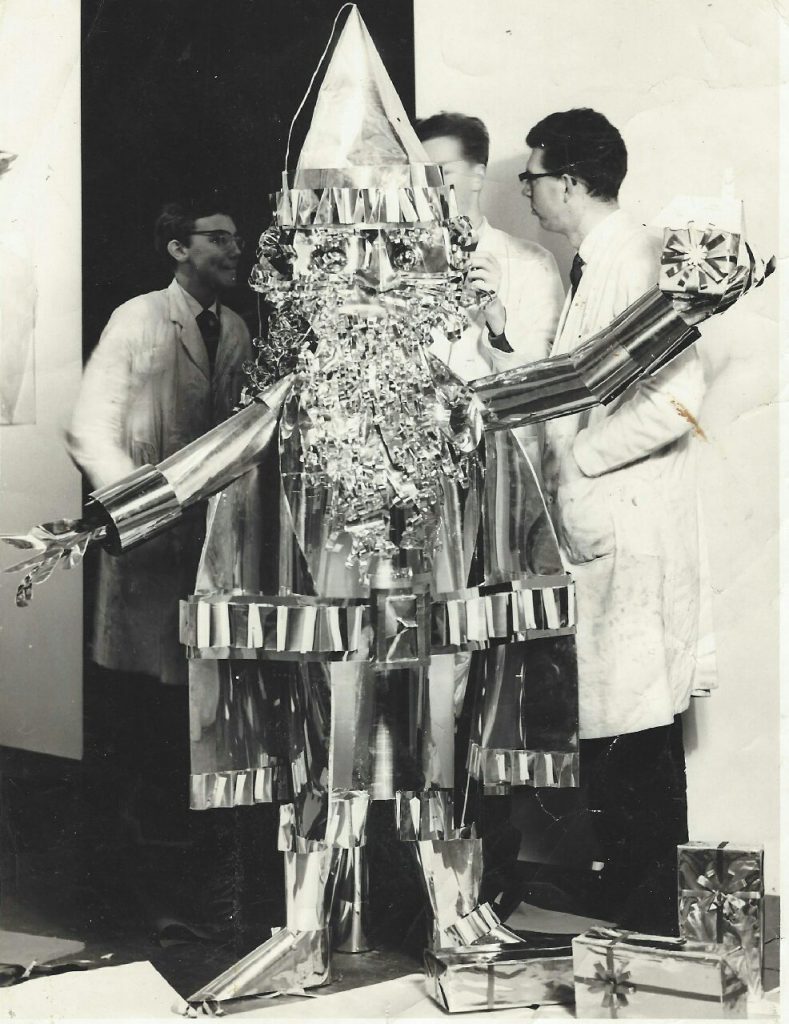 Michael Wright