1950s Kibworth C of E Junior School photo
This is the photo taken in 1950, my name was Helen Silver then and I lived at 24 Dover Street.
The photo was taken at Kibworth C of E Junior School, where Mr. Mantle was the headmaster, the teachers are Mr Walton and Mr Webb.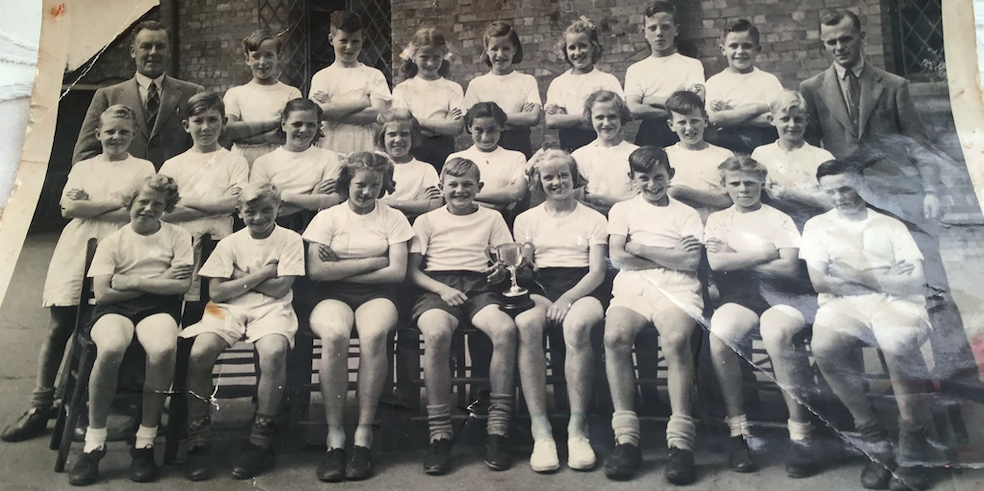 I wondered if any of the pupils recognise themselves or if their relatives might recognise them. I'm in the middle row, 4th from right and I do remember a lot of their names, can't believe it's 70 years ago.
Helen Waite