Kibworth Fruit & Veg Market Stall
A new Fruit & Veg Market stall has opened in Kibworth Beauchamp.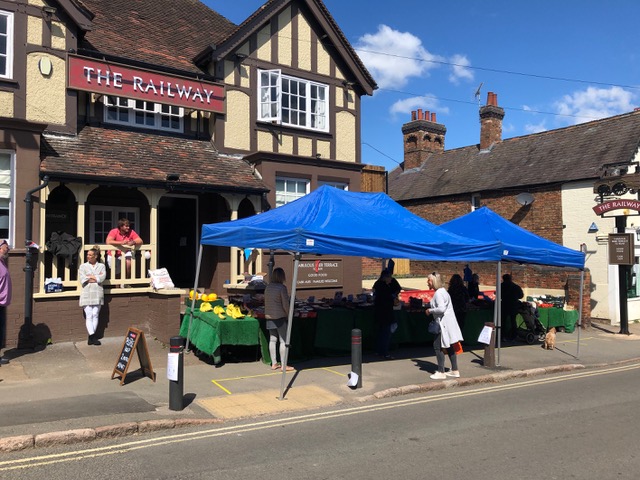 The new stall is operated by Elliot of Leicester and will be a regular feature, every Thursday from 9am till 3pm.
The new market Stall can be found located outside The Railway pub. The plan is that this market stall will continue as long as there is a need.
On the stall yesterday; apples, oranges, grapes, blueberries, strawberries, melon, banana, pears, apricots, plums, peaches, broccoli, potato, asparagus, carrots, cabbage, cucumber and list goes on.
There was a steady flow of shoppers at the stall, so it seems that this could be a be new fixture in Kibworth Beauchamp.
If you are not able to make it to the stall, Elliot's offer a free delivery service to surrounding villages: Leicester, Kibworth, Great Glen, Fleckney, Market Harborough, and nearby villages.
Story to share?
Has you village got a story to share with The Kibworth & District Chronicle? We'd love to hear your news from your village. With over 20 villages in our distribution area, there is plenty to share even in these unusual times.
With our re-launched website, we can share even more stories, news and photos. You can email our Editorial Team at: theeditor@kibworthchronicle.com.
Mark Grech, Chronicle's Advertising Manager