News From Wistow
Farming at Wistow continues as normal as the seasons do not understand lockdown.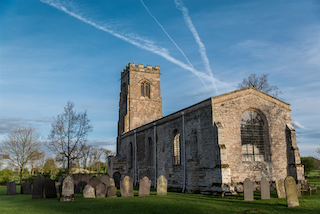 There are many lambs out in the fields now, so a reminder to local dog owners that their dogs should be on leads at all times when on the public footpaths in the meadows around Wistow and Newton Harcourt. The footpaths and the canal towpath are particularly busy so precautions must be taken when using stiles and gates…..wear gloves please.
The Mediterranean Deli is open and arranging deliveries. Ken Bailey Garden Centre is hoping to be allowed to open soon and meanwhile is doing home deliveries too. Other shops at Wistow Rural Centre are closed until restrictions are lifted. Some still cater for customers online like Inner Wolf which is selling dog food etc by pre arranged collection.
Sadly, the churches are closed even for private prayer and several weddings have had to be postponed.
R Brooks