Fire Station Host Fire Skills Event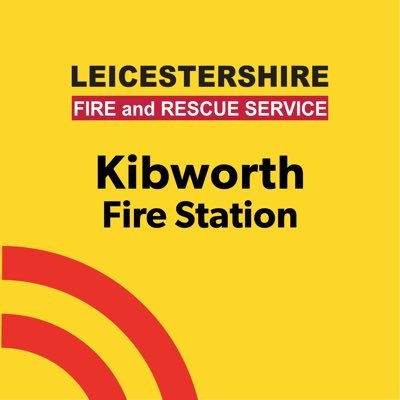 During the May half term, Kibworth Fire Station hosted a Fire Skills course for the very first time.
This course for one week gave young adults aged 12-17 across the Harborough District the opportunity to learn what it takes to be a firefighter within Leicestershire.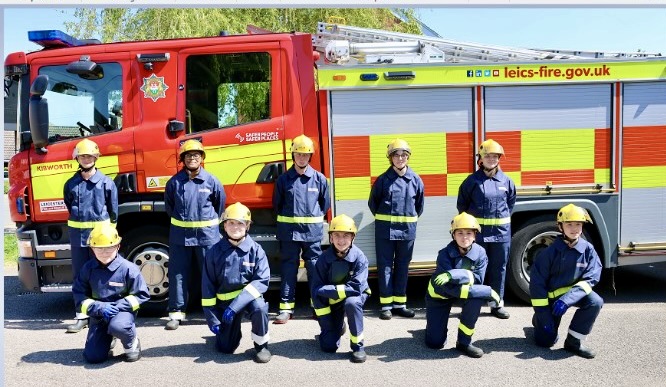 Experience Fire Safety and Teamwork
Throughout the four-day course, the cadets who took part experienced a wide range of enrichment activities including a Virtual Reality workshop, Fire Safety/Arson workshop, teamwork activities and, of course, getting to spray some water!
At the end of the week, their hard work ended with a final presentation displaying what they had learned to parents, invited dignitaries and the Principal Officers from Leicestershire Fire and Rescue Service.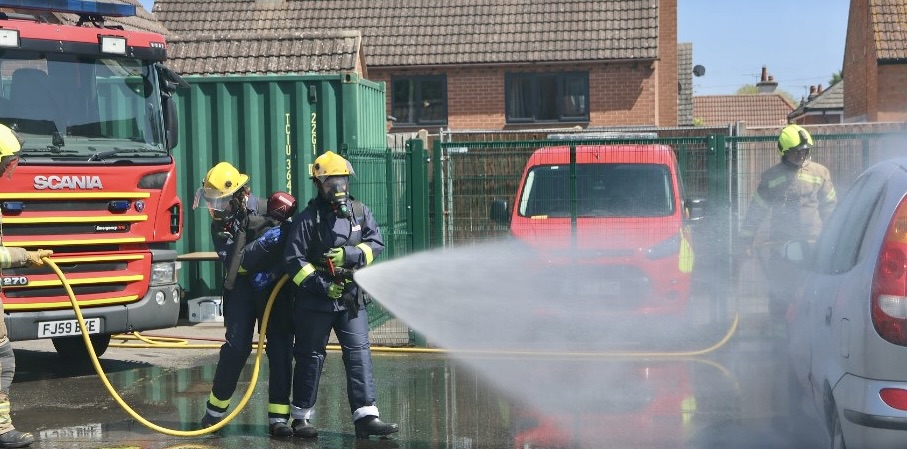 Fantastic Cadets
The display was a fantastic showcase for the fire skills programme and the cadets who I am sure have done themselves and their parents proud. The cadets also received a certificate of achievement for their participation in the course.
Big Thanks to Kibworth Co-op for their support!
I would like to say a big thank you to Sunni and all the staff at Kibworth Co-op for supporting the course and providing meals for the cadets throughout the week. Your level of support to us was exceptional and I hope we both can work together on future projects.
Thanks to Kibworth Cricket Club
I also want to thank Kibworth Cricket Club, for providing parking facilities for the course throughout the week.
Thanks to HDC and Sarah Pickering
And most importantly Sarah Pickering from Harborough District Council, for providing the funding for this event and supporting the service in providing enrichment activities for young adults in the Harborough District.