Wistow Maze and the Sea Turtle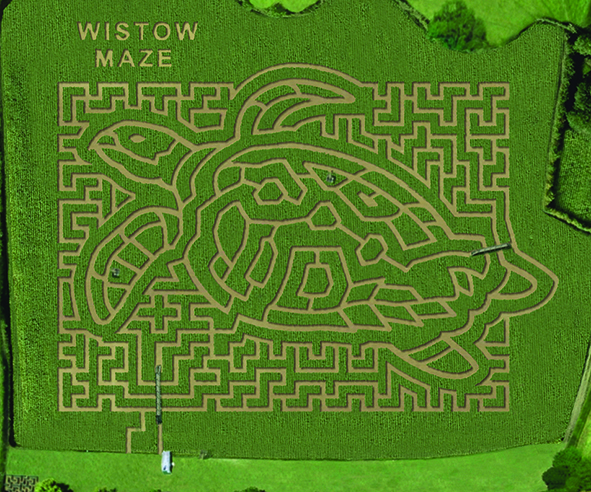 To highlight the problems facing the world's marine wildlife, the award-winning Wistow Maze has been designed in the shape of a Sea Turtle.
The eight acre maize maze has a fun quiz trail hidden amongst its three miles of pathways, with high-level bridges and towers giving stunning panoramic views.
The Green Sea Turtle is one of many marine animals threatened by climate change and other damaging human activity. Visitors have to find 12 quiz boards, each one featuring an endangered marine animal and the problems that they face.
With plenty of space, the maze offers great outdoor entertainment for young and old.
Visitors can also take part in a variety of mini mazes and games in the Activity Funyard, which includes a space-hopper track, hoopla, beanbag throwing and a football shooting game.
Opens: Monday 17 July – Sunday 3 Sept (inclusive/daily), then weekends only until Sunday 17 Sept. 10am – 6pm Admission charges: Child £7.95 Adult £9.95 Family Ticket (2+2) £32 Free Parking More information: www.wistow.com or telephone 07884 403889