Kilby Get to Know Your Neighbours
Skittles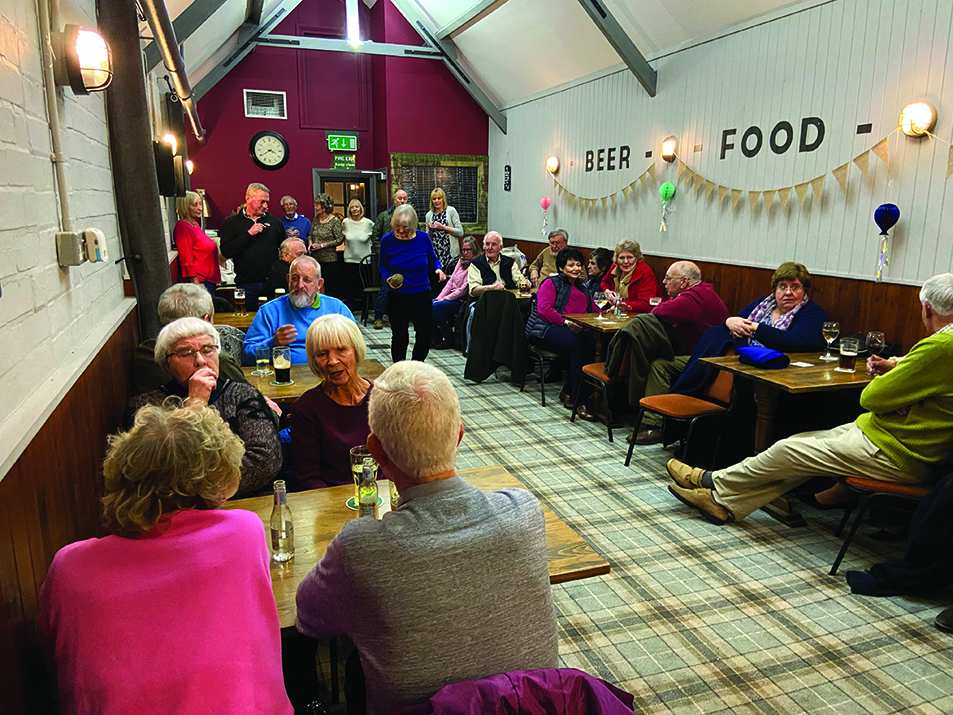 On Friday 3March the annual skittles match was held at The Horse and Trumpet in Wigston. Thirty six people took part. The overall winners were the men, narrowly beating the ladies.
Highest Scorers
During the course of the evening the man with the highest score was John Carter and the lady with the highest score was Kathy Kilsby.
Thanks to Everyone
Thanks go to everyone who helped make the evening a success. Iain, Tony, Phil and Spence did a sterling job with the skittles and Kathy Kilsby kept the scores. Thanks also go to the staff of The Horse and Trumpet for the supper. One hundred pounds was raised with the raffle, which is going to the Turkish/Syrian Earthquake Appeal.
Anne Emery