Stu Williamson Photography
International Award Nomination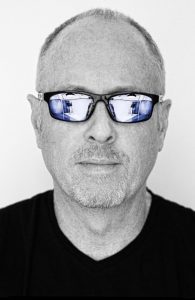 What a start for Stu Williamson Photography. Kibworth based and nominated for the 2023 International Elite 100 Award for Global Photography Studio of the Year.
The Awards were established with the prime objective of honouring the achievements pertaining to global talent, across all areas of business.
"Our award is structured to showcase the extraordinary power to lead from the front and honour all those who strive harder to achieve quality" said International Elite.
Stu, originally had a studio in Market Harborough in 1999, moved to Dubai for ten years and had a successful business there. He then came back in 2014 and set up a new studio in Kibworth.
Stu said "It's truly an honour and totally out of the blue. I've been a photographer for over 30 years and always looking to come up with something unique for all my clients. The great thing about this award is you cannot nominate yourself, so thank you to all who took time out to recognise the studio"
Over the years Stu has photographed Royal Family members, TV stars, musicians, sporting greats and even Bill Gates. However he insists everyone is treated the same.
Stu wento on to say. "I just love taking photographs. It's my hobby, not a job, therefore I'm always motivated when I can create. As my motto says…Driven by the desire to be unpredictable".
An impartial judging panel will select the winners of this prestious international award. The panel includes retired directors, CEOs and CFOs in the UK, Italy, Netherlands, Hong Kong and the United States. Winners are to be notified in April.
You can see Stu's work on his:
Correna Williamson