What's Going On? Dec '22
A large metal unit has now appeared outside the Co-op on High Street next to the defribrillator as can bee seen in the picture above. But what is it?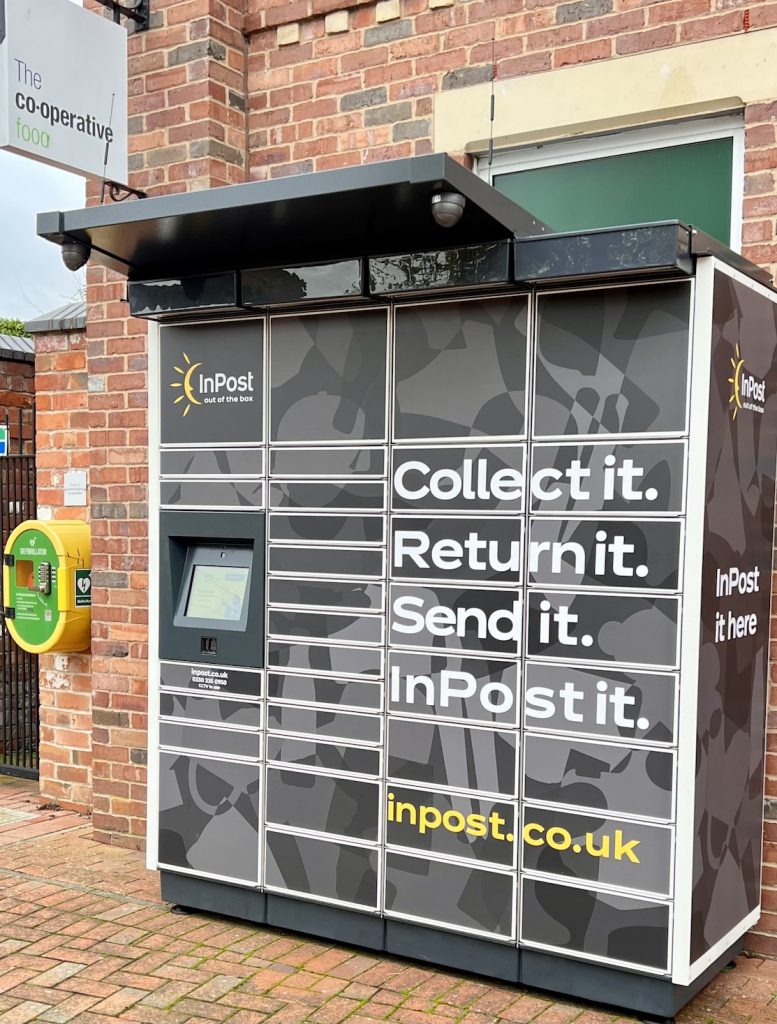 The companies blurb says 'InPost offer an affordable and eco-friendly parcel locker service throughout the UK. Collect, send and return parcels quickly with contact-free delivery.'
It is used by many different courier services such as DPD, Hermes, Collect+, Parcelforce and UPS. Using this new parcel locker system will provide an invaluable service to our delivery-conscious community. Our thanks go to the Co-op for allowing the installation of this unit on their site where it is accessible 24 hours a day.
Road markings
It is pleasing to note the reinstatement of the many faded or completely eroded road markings in and around the centre of Kibworth. Obviously the Highways Agency who presumably arrange for this to happen had some spare white paint!
Pavements
Thankfully dog owners have over the last few years become really good citizens and have cleaned up after their pooches. They should be commended. Unfortunately this Autumn has been particularly wet, leaving many pathways knee deep in rotting sodden leaves. These can be slippy – especially when the temperature is below 0˚C so take care when out and about.
Smeeton Road Recreation Ground
Recently installed is some lovely climbing equipment for the younger mountaineer and keep fit fanatic.
Food Bank
Don't forget to support our vulnerable community neighbours at these most difficult times by donating to the local Food Bank..
Use the dedicated BanktheFood app to ascertain what is needed locally and, if possible, support our community.
Parking on Pavements – A Gripe!
Far too many large vehicles are now parking on pavement such that the poor pedestrian who is perhaps astride a mobility scooter or wheeling a pushchair has to take to the dangerous road to get by. Pavements are designed for pedestrians who existed thousands of years before the internal combustion engine was invented and hopefully will be around thousands of years after they have ceased to function. Please be respectful of pavement users and park next to kerb.