Mrs Joyce Stimpson
11 Nov 1922 – 17 Oct 2022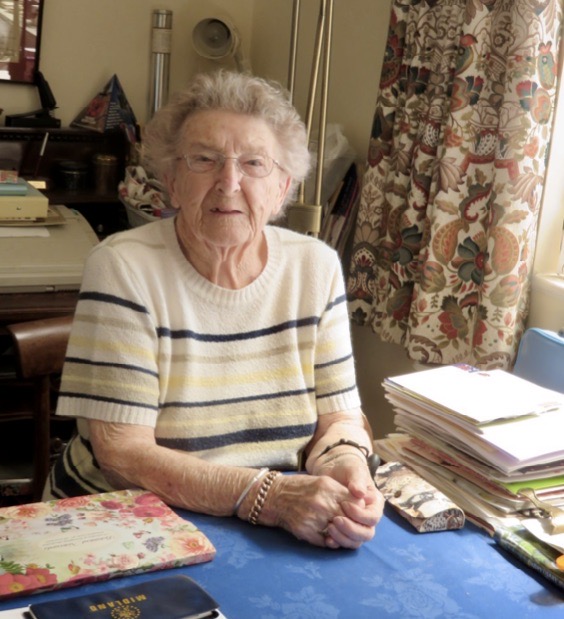 Joyce was well known to almost all the residents of Tur Langton where she was born and where she lived all her life until she passed away. She was born in Rose Cottage and moved to Jays Cottage in 1968, a house which she built together with her late husband, Jack. She was the fifth generation of her family to live in Tur Langton. She was always active in village life and was largely responsible with the Village Hall Committee for the building of the new village hall in 1974. She was a Parish Councillor for many years, a member of St Andrews PCC, the Mothers' Union, The WI and a Trustee of the Hanbury Institute.
She was self-appointed custodian of the churchyard and holds the map of where a lot of burials are situated including Harry Potter(!) her grandfather.
She was the GO TO person for anyone who wanted to know about the village people and history. She was a loving family person through and through with a lively, bright nature, and a strong sense of fair play, always prepared to stand up for her views and she will be sorely missed by all who knew her.