Walking Tennis Stops for Tea
Kibworth & District u3a Walking Tennis stops for tea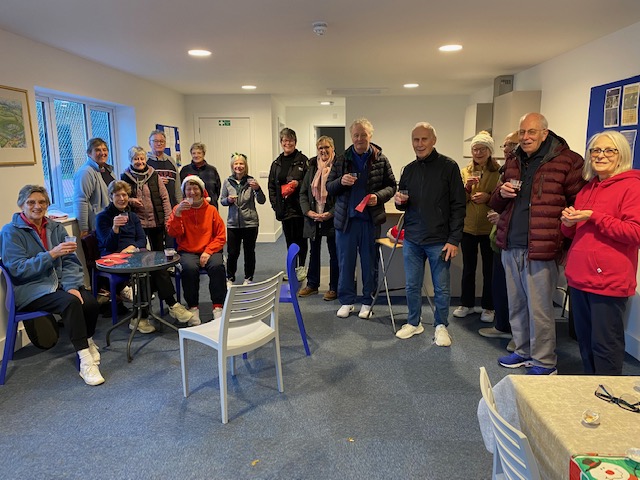 On a cold afternoon members of the local u3a walking tennis group enjoyed an hour of warming tennis followed by mince pies, shortbread and mulled wine.
This was the last session before Christmas. The new season begins on Tuesday 10 January.
Many thanks to Celia and Malcolm Lever-Jones for organising this activity.
Ros Ousey