St Wilfrid's Church
Bishop Martyn's Visit to St Wilfrid's
On Sunday 4 December the Bishop of Leicester, Bishop Martyn, attended St Wilfrid's Church, Kibworth, where he joined the 9.30 Express service for a fun-packed nativity with a difference. The Bishop then led the 10.30am service where two full immersion baptisms and seven confirmations took place. This wonderful service was live streamed and can be watched on our YouTube channel 'St Wilfrid's Media'. If you are interested in finding out about baptism and confirmation, please contact the Church Office: wilfs.kibworth@gmail.com.
Christmas Services in the Kibworth Benefice Churches
Hopefully every house in Kibworth, Saddington and Smeeton Westerby will have, by now, received a Christmas card from the Churches of Kibworth. Thank you to all the willing volunteers who helped to distribute the 4,300 cards!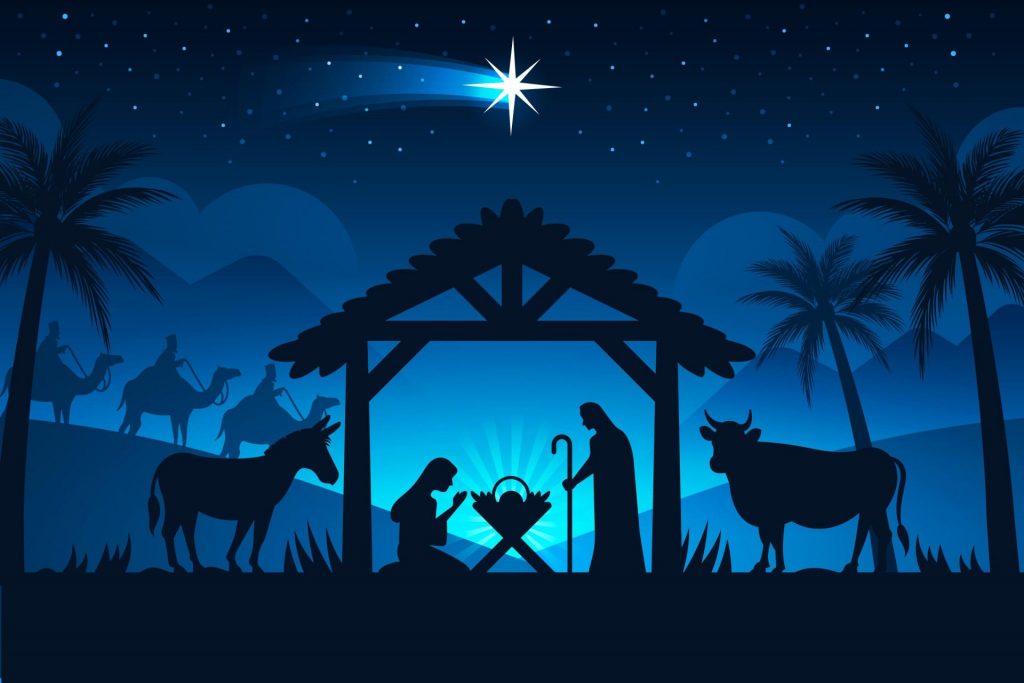 Everyone is very welcome to join us for our seasonal services. For all information please visit stwilfridskibworth.co.uk.
St Wilfrid's Kibworth
Monday 19 December 7.00pm ~ Community Carol Service with traditional carols and readings, featuring the Kibworth Youth Brass Band, followed by mulled wine and mince pies.
Christmas Eve 4.00pm ~ Crib Service
Christmas Eve 11.30pm ~ Midnight Holy Communion
Christmas Day 10.30am ~ Family Communion
New Year's Day 10.30am ~ Simple Communion
Christ Church, Smeeton Westerby
Sunday 18 December 6.30pm ~ Carols with Brass followed by refreshments
Christmas Eve 4.00pm ~ Family Christmas Service
St Helen's Saddington
Christmas Eve 6.00pm ~ Christingle Carol Service
The Churches of Kibworth, Saddington and Smeeton Westerby wish you a
Joyful Christmas and a
Happy and Peaceful New Year 2023.