Our district churches – December 2022
No 8    St Peter, Gaulby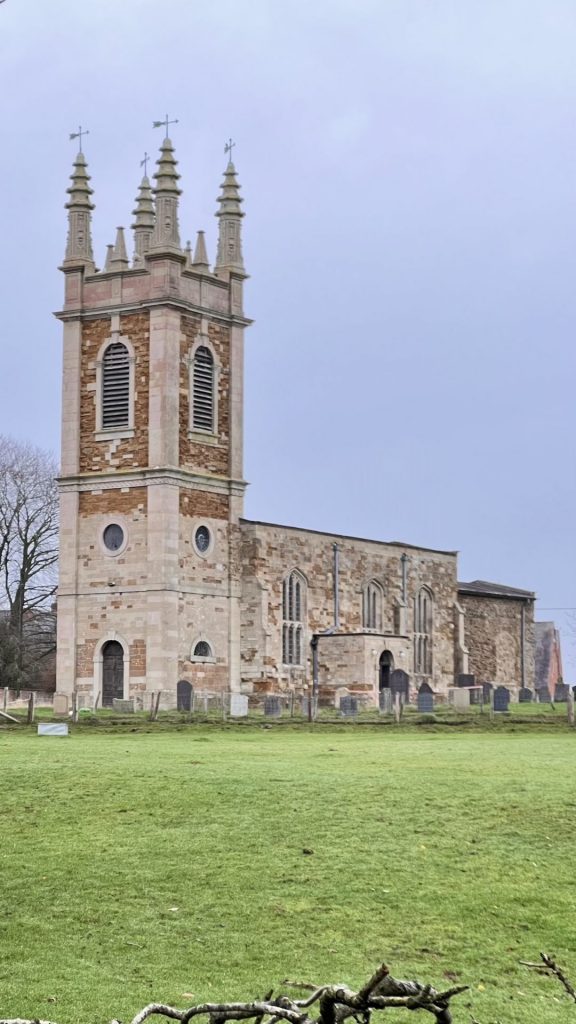 We started this series of looking at the churches in the Kibworth & District Chronicle delivery area (last January) with what is arguably the best church in our district, St John the Baptist at Kings Norton.  However, just a couple of miles away is its sister church in Gaulby.
In the 12th and 13th century the manor at Gaulby was held by the Earls of Leicester. He passed on the church, through various families, to William Whalley and then to William Fortrey who redesigned it. William Fortrey was also the designer of the aforementioned church at Kings Norton.
The church at Gaulby has a 'oversize' tower with elaborate decorated pinnacles which also look overlarge but are an interesting feature. Pevsner in his 'The Buildings of England: Leicestershire and Rutland' describes the tower as having: "Two stages with an antique band running between. Round-arched bell-openings, parapet, and a display of the craziest pinnacles: four small obelisks and four large encrusted pagoda-like objects".
East Window
Sadly the interior is very plain. The most striking feature is the East Window of five lights. The glass is very fine, and depicts the resurrection and ascension of our Lord. The inscription at the bottom of the window reads: 'In memory of The Reverend Thomas Charles Ord, Rector of Galby (note the old spelling) Vicar of Kings Norton and Stretton Parva from 1828 to 1844'. In 1960 the boxed pews were removed, and the present pews were imported from another church. The pulpit was donated by Sir Charles Keene (famous for the college named after him), who lived in the village.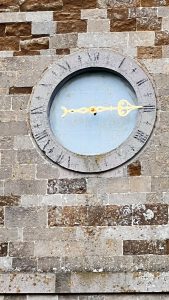 In the tower are six bells cast for William Fortrey by Thomas Eayre of Kettering.
The church plate includes a silver flagon dated 1701 given by 'Isabel Goosey virgin' and a silver cup dated 1717. The church registers begin in 1738 and are complete.
The one hand clock is a lovely feature too.