Mowsley's Advent Windows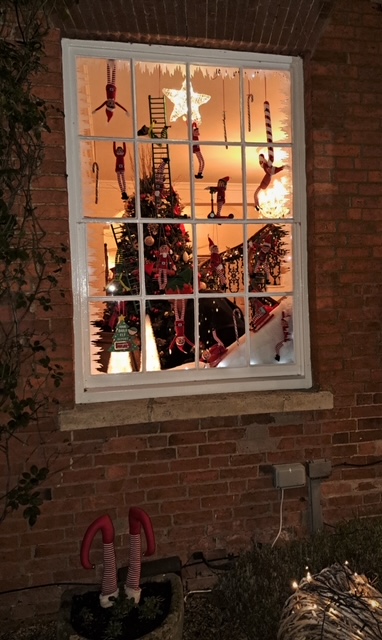 Advent Window decorating is yet again taking place in Mowsley to celebrate and enjoy the arrival of Christmas and the birth of Jesus Christ.
Twenty-two households and the recently reopened pub, The Staff of Life , are revealing their decorative ideas as the Parish clock on St Nicholas Church chimes out six pm.
On December 6 several naughty elves were up to their Christmas tricks.
Ros Ousey