Kibworth Band – December 2022
It was good to see so many people at the Remembrance Service Parade. We turned out a slightly smaller Band than normal – we were hit by Covid – and on this important day of the year it's difficult to 'borrow' players because most bands are out.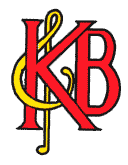 So far we have carried out two Christmas Tree Lighting engagements, both in Kibworth – the first on Saturday 3 December for the lighting of the Christmas Tree outside 438 Main Street, Kibworth Harcourt, where we were joined by Kibworth Ladies' Choir and the second on Sunday 4 December at the Coach and Horses. With good fortune the latter was scheduled to take place before the Football!!
Tickets are still available for our Christmas Concert at the Old Grammar School Hall on Saturday 17 December at 7pm when the Band will be joined by their youth groups. Tickets priced at £5 per adult will include a glass of wine or soft drink. There will be no charge for children 16 and under but they will need a ticket to enable us to monitor numbers. Added to your enjoyment will be a raffle and tombola.
Chronicle readers can prebook their tickets from any member of the band or by ringing Band Manager Mark Smith on 07963 466380.
Isabel Bingham