Main Street Theatre Company & Kibworth Theatre Company
Rehearsals for our March Production of 'A Bunch of Amateurs' have begun in earnest, with a lot of work being done on the script and characterisation. Director Alison Langrick is very pleased with the progress that we are making and this is already looking as if it will be a very entertaining production. Certainly, if it causes as many laughs as the rehearsals are doing, then the audiences will be in for a very good time.
KTC and MSTC are very pleased to welcome Aimee Boden to the cast, for her first appearance with either group. Although only 16, Aimee is certainly holding her own with the rest of the group and proving to be very talented.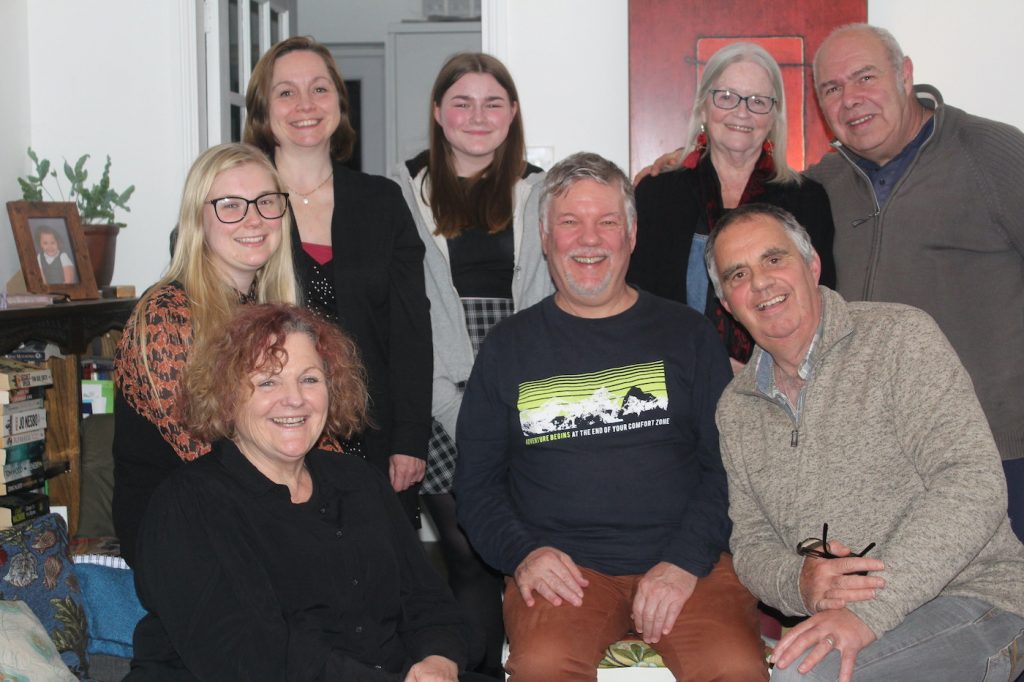 Our photo shows the cast of 'A Bunch of Amateurs' with director Alison Langrick.
We are also excited to announce that as well as this production, we will be producing a Murder Mystery too. It is a sign of the strength of amateur dramatics in the village that we had a lot more people wanting to tread the boards than could be accommodated in one play, so this was one way of keeping everybody happy. The Murder Mystery will also be a supper night, after a short play, in which a murder occurs, the audience will be invited to deduce who the murderer was over supper. Dates and venues will be announced shortly.
Janet Gilbert: Chair MSTC
Martyn Wyburn Chair KTC.