Welcome Kitchen
Amazingly from an idea proposed in the Editorial of this publication some six weeks ago the pop up, Welcome Kitchen – a meeting place with warmth and food, has already had two successful sessions (Even though it hasn't been that cold outside!)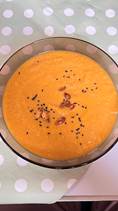 The first kitchen took place on Monday 31 October (Hallowe'en) in Kibworth Grammar School Hall (12noon -2pm). The team served homemade spicy pumpkin soup (what else?), fresh bread rolls, along with tea and coffee, biscuits and some Quality Street chocolates donated by our local Co-op who are very much supporting this initiative.
The sessions – every Monday until Christmas – are open to anyone and everyone and you are welcome to come and join in. You will be made most WELCOME.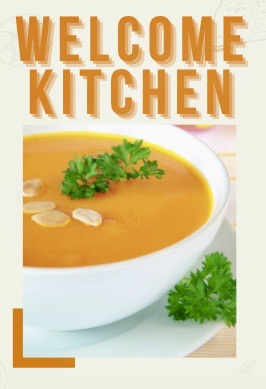 We are not a charity but a not-for-profit group so donations are very acceptable. All donations will be ploughed back into purchasing food for the following week's kitchen.
The Welcome Kitchen team are extremely thankful to several other organisations. This includes St Wilfrid's Church, the Kibworth Chronicle, Kibworth Grammar School Hall, Angie Harris of NJ Potter Ltd in Lubenham, who are meeting the cost of the £40 per week rental of the hall. If you would like to sponsor a session and help our community please email stephenpoyzer@gmail.com. (The email address printed last month sadly didn't work so we apologise for this). Your organisation might wish to have a display in the Hall to recruit more members.
Jenny, Shirley, Paul, Jane, Carol, Geraldine, Stephen, Bevereley. Phill, Bruce, Keith.