The Well November 2022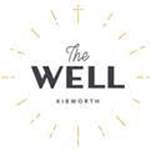 It's now a month since our food bank became a hub of the Trussell Trust's Leicester South Food Bank.
We've been able to support quite a few people with food, as well as referring them to other agencies for help with things like budgeting, debt and welfare benefits.
If you need to access food bank support, you should contact Citizens Advice on 0808 208 2138. To find out more, go to www.leicestersouth.foodbank.org.uk/get-help
Remember, you don't need to be a client of our food bank to access free support from our partners.
The Well Shop
To keep right up to date with what's happening, follow us on Facebook @WellKibworth
Andy Wright
Our Thursday drop-ins are open to everyone – see details below:
1st Thursday of the Month, 10am – 1pm
Learn what help and support is available at your GP practice within the local community to improve your Health and Wellbeing.
—————————————————-
2nd Thursday of the Month, 10am – 1pm

Support to find/return to work, volunteer or start your own business.
—————————————————
3rd Thursday of the Month, 10am – 1pm

Trained workers can provide advice on a wide range of issues including, debt, housing, domestic abuse, welfare benefits and tax credits, mental health support, free self-help, consumer issues, and legal problems.
—————————————————-
4th Thursday of the Month, 10:30am – 1pm
Local Area Co-ordinators aim to improve the health and wellbeing of individuals and communities. This helps to reduce demand on public services (mainly health and social care), preventing people from reaching crisis, and requiring costly care and support services.
No appointment necessary – just come to our café at 45 High Street
(Opposite the Post Office)