Commando Kids by The Fitness Box
We promised The Fitness Box would be running fitness classes for local children throughout school summer holidays.
We are incredibly proud to report that we had great success with our Commando Kids fitness classes.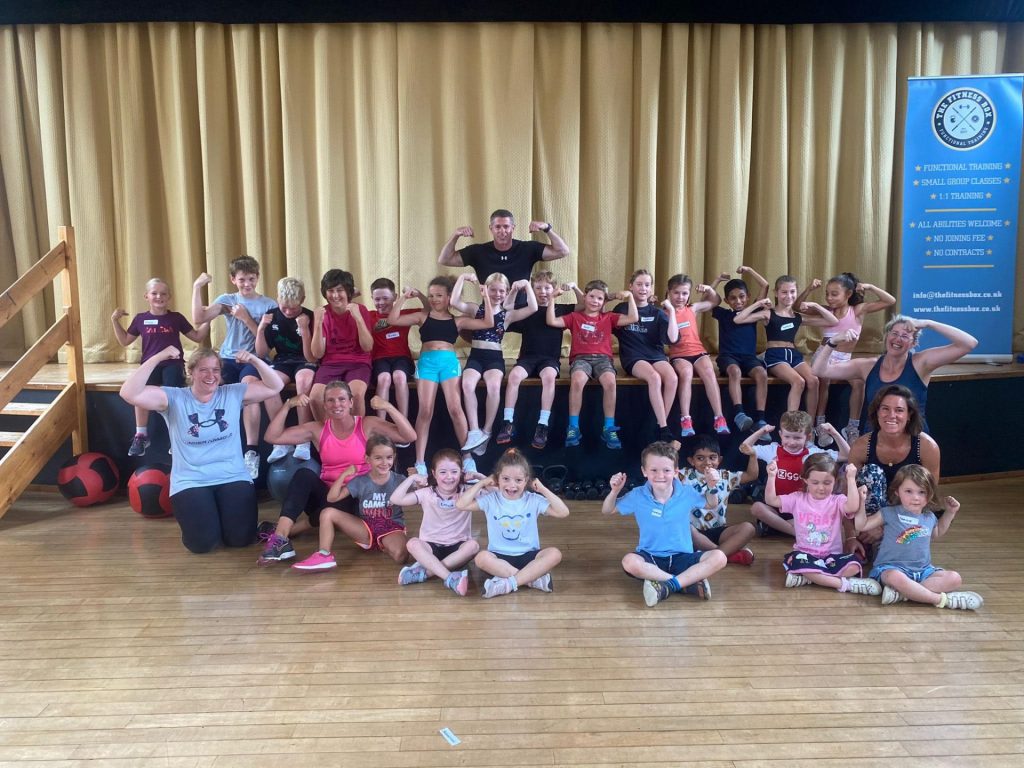 Our goal was to help improve our children's strength and fitness. Whilst also educating them on how to move their bodies correctly and safely. Each week we provided two functional fitness training sessions for 5-12 year olds.
All the children showed great improvement with every session they attended. Fun games focussed on movement patterns and spatial awareness. Bodyweight movements and light resistance training and cardiovascular work. Children working in groups or pairs to improve team work and the effort and commitment they showed was inspiring. 
Commando Kids Continuing
Due to the huge success of our summer holiday sessions we will be continuing the Commando Kids sessions. These will take place at:
The Fitness Box on Wednesdays at 3:45pm.
The sessions can be booked in 6 week blocks at just £50 for the block. Spaces will be limited for these fun and enjoyable sessions.
If you are interested in your child attending these sessions, contact Adam at info@thefitnessbox.co.uk . Or find them on the usual social media links.
---
For more articles on the Fitness Box, please see:
---
Adam Fowler