Leicestershire's Crowning Glory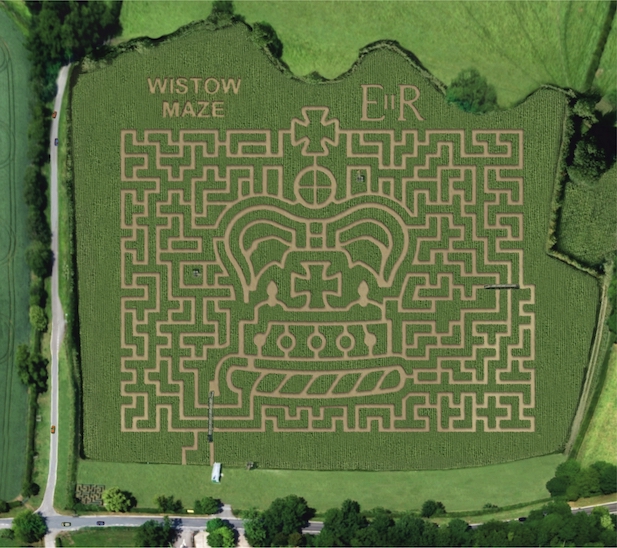 Never before has a British monarch reigned for 70 years, and to mark the Queen's Platinum Jubilee, the award-winning Wistow Maze's design for 2022 is the shape of the Coronation Crown.
To celebrate this historic event visitors have to find 12 quiz boards hidden around the maze within its three miles of pathways. Each one showcases great innovations made during her reign.
This fun quiz is located within the giant eight acre Maize maze with its pathways, high-level bridges and towers which provide stunning panoramic views. With plenty of space, the maze offers great outdoor entertainment for young and old.
Visitors can also take part in a variety of mini-mazes and games in the Activity Fun yard, which includes a space hopper track, hoopla, beanbag throwing and a football shooting game.
Across the road is the Wistow Rural Centre with its cafe, garden centre, model village, art gallery, wellbeing centre and numerous shops, making it a great day out for all ages.
Wistow Maze is a winner of Leicestershire's 'Best Visitor Attraction' and attracts over 20,000 visitors each year.
Opens: Daily Mon 18 July – Sun 4 Sept, then weekends only until Sun 18 Sept.
10am – 6pm
Admission charges: Child £6.95 Adult £8.50 Family Ticket (2+2) £28.
FREE Parking
More information on: www.wistow.com or ring 07884 403889
Diana Brooks