Fleckney Village Cricket Club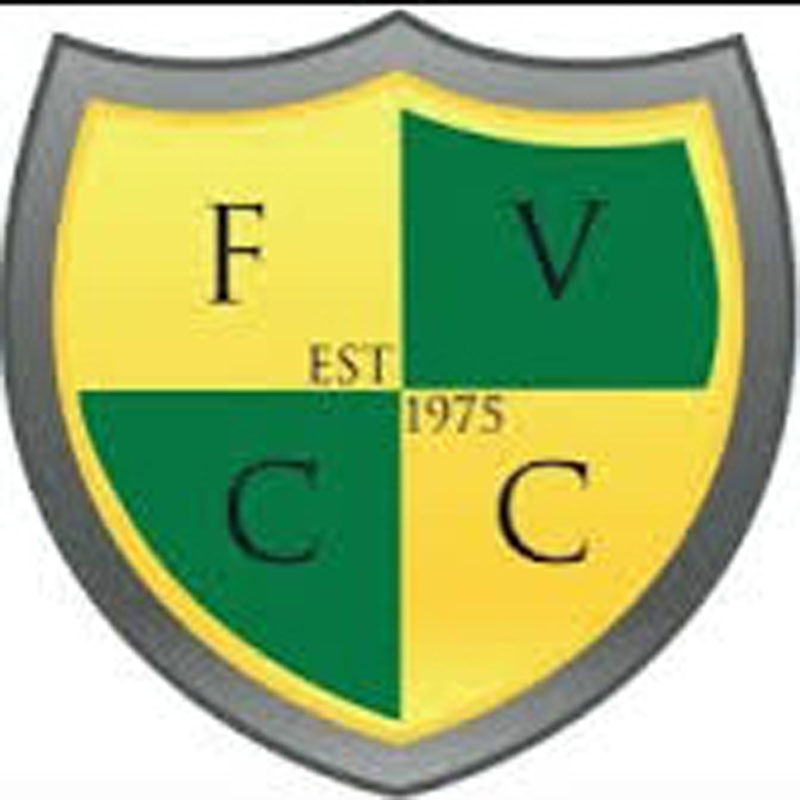 Cricket is in full swing at Fleckney with both Saturday sides in action, but we focus this month on our Sunday side and our Women's Softballers.
Sunday side
Fleckney Sunday XI v Great Glen
It is becoming a theme of the Sunday team in recent weeks that the team should have a moment in the game when they think they are going to win it, only to have their candyfloss blown away when the sweet bite of victory is being prepared.
Injury leaves us a player short
Same thing here, just a Great Glen candyfloss this time. Fleckney had suffered a late drop out, and I mean late. As in last lemming stumbling out of the pub and falling off the cliff late.
Young Jake Evans injuring his ankle kicking the old pig's bladder about earlier on in the day and therefore leaving the home side a player short.
Batting first?
The stand-in skipper toyed with batting first, lost the toss as per usual and was asked to bat anyway. Everyone, at this stage at least, was a winner.
Yak and Mike Hextall got the home side off to a solid start, but it was Yak who grabbed the attention with a beautiful 58 mixing straight hitting, late dabs and leisurely singles.
Arj continued the fun with a quick scoring cameo of his own, including one picture perfect straight 6. Heck, Kev even ran a 3. It was fun for all the family festival type cricket.
The difficulty was that the Fleckney batting were here for a good time, not a long time, and just when the team needed to sprint to the end of innings party, it was metaphorically slumped in the back of a cab as the more stoic members of the batting unit were left to see out time. 190 all out on the last ball of the innings was not be sneezed at however.
And so onto the reply. Two fine takes in the deep from Samit, a pearling grab in the slips by Mike and a fall forward effort from Kev all helped, but it felt all the way through as if it was just going to end up in the sort of sweaty palm finish you only truly enjoy afterwards if you get the win.
Falling wickets and quick runs
Every time one side grabbed the initiative either a wicket fell or quick runs came. Poor Sam Hill in particular took some undeserved but brutal treatment with three maximums hit off him in one over, the last two so big that if there had been a fixture in play, it might have signalled the attempted murder of the bowls team next door. Said batsman then ran past one and had the misfortune to be stumped, he will never know how unlucky he was.
And so onto the star of the show, Sam Baverstock. He had opened the bowling and was universally described as 'sharp' by those who had faced him.
Could he bat?
Indeed there had been more playing and missing than by a blindfold swingball team. One opener had the bruises to tell the tale. The big question was this, could he bat?
Dear reader, you probably know what is going to be written next. It's fair to say he played a blinder. Kept his cool in the early stages then hit the accelerator with four scoop shots off middle and leg in particular that linger in the memory.
It was galling to see the game slip away but all you could really say was, "Well batted mate". 53 not out his final tally and Glen had got home by 3 wickets.
It's a massive thank you to Glen for playing the game the right way, to Kev for constant pig's bladder score updates on the last day of the season, for Twinkle for not crying when Liverpool didn't win the league, and for Matt for turning up and fielding simply to help the club out.
Women's success
Women's Softballers v Broomleys
 A momentous day in the history of Fleckney Village Cricket Club as our Women's Softball side played their first match. We travelled to Coalville to take on Broomleys in what was a tough but enjoyable battle.
The Broomleys side were a lot more experienced, but they couldn't match the enthusiasm of our team. Bowling first, skipper Jo Hennell had the honour of bowling the first ever ball, which was bowled twice as the umpires had not checked that the scorers were ready to start the match.
 We had a squad of 14 players for the game, but only had 11 on the pitch at all times, which meant that at the end of every pair we had to rotate 3 players off and 3 players on. This tactic fell down at the first hurdle as we started the 2nd pair with 12 players on the pitch.
Some frantic shouting rectified the situation but not before Katharine Wright took the first wicket in the club history with a run out, and then bowled her opponent the next ball.
Sadly this delivery was chalked off as Captain Hennell had entered the field to escort one player off. Was this a deliberate ploy to ensure Hennell gets the honour for the first bowled wicket? We may never know.
However, Jo did take the first bowled wicket a few overs later. In total we took 7 wickets in the 14 overs, as Broomleys made 247 (teams start on 200).
 In reply the young-uns started us off with Bea Hubbard scoring the first runs in partnership with Helena Wright. Some very steady bowling really put the squeeze on our side and we were able to get to 219/3 at the end of the game.
Class cricketers
Ruth Dye showed her class by top scoring with 8* and putting on 13 with Leah Phillips in their 2 overs.
Fleckney – Jo Hennell, Ruth Dye, Sue Westwood, Jasmine Westwood, Katharine Wright, Helena Wright, Bea Hubbard, Jan Nix, Aditi Sachdev, Ginny Sachdev, Louise Brown, Jyoti Solanki, Leah Phillips and Jodie Coleman
A fantastic experience for our new side and we look to go again when we travel to Appleby Magna on 19 June. If you fancy a go with our Women's Softball team then contact Jo Hennell on 07736 296863.
James Sheath