What's going on?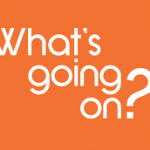 Fabulous to see our local Wombles are visible again. They are cleaning our community parks and the general neighbourhood during the Great British Spring Clean (25 March – 10 April). We live in a lovely place yet still some people, and it is very much a minority, deposit their rubbish just anywhere. There is a lay by on the B6047 which says MOST PEOPLE TAKE THEIR RUBBISH HOME. If only…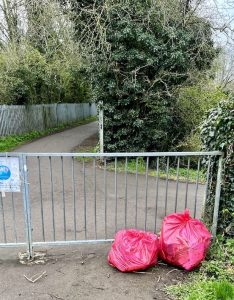 Talking of tidiness, damaged, fallen or broken street signs or, if you will, 'street furniture', seems to be appearing everywhere. Is this because people drive too fast and underestimate the warning signs? Just about at every roundabout there usually is one of the direction signs broken. lying prostrate on the ground.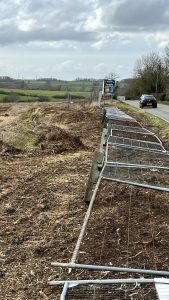 Interesting to note the mature and varied English hedge was removed on the Wistow Road, prior to the nesting season, to be readied for the further development. No doubt if you look at the proposed plans when the newly expanded business park is completed the space will be 'landscaped' with manageable shrubs/trees. Will it be as good for the wildlife one wonders?
Someone once said that a weed is only a plant in the wrong place. So, what is graffiti? Art work in the wrong place too? Our local utility companies, Water, BT, and Gas often paint marks on the pavements and roads. So does this count as 'necessary graffiti' and therefore acceptable because it eventually fades?
(If you see something you would like to bring to the attention of our readers send us the information (via email to theeditor@kibworthchronicle.com)
SjP