Electric Car Club
Would an Electric Car Club work in our community?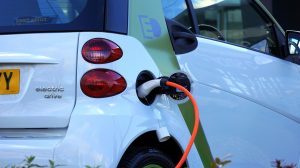 Imagine being able to use a car for a couple of hours? For around £10 book a slot on an app and collect the car. The car is fully insured, has a current MOT and emits no carbon. It's clean and you do not need to pay for fuel. Simply bring it back at the end of your time. Finally, plug it back into the charger ready for the next user.
Watch this youtube video about Tisbury Electric Car Club in Wiltshire to see how it might work.
Kibworth Beauchamp Parish Council is exploring the opportunity with Green Fox Community Energy Co-operative to seek funding to set up an Electric Car Club. 
There are many questions. Would this fill a need left by our worsening public transport provision? Could it make personal transport accessible for some who don't have any? Would some of us prefer a low-cost pay-as-you-go option? As opposed to owning and paying the running costs of a car we don't use enough? Could it ease congestion and improve air quality? Significantly, who would run it?
This idea is to set-up a not-for-profit charitable community organisation serving our rural location. Different from privately owned car-share schemes and clubs in urban areas, The community would run it for the community.
The first step is to gather data and gauge interest. Groups and households within our area will be asked to complete a short survey. This can also be done online from 22 April until 13 May. Please take a few minutes to let us know your views. 
Trish Formoy
Kibworth Beauchamp Parish Councillor