Local Renewable Energy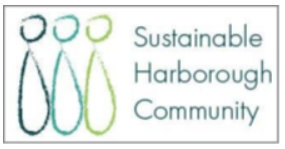 At this terrible time of war and destruction, our thoughts, gifts and prayers are with people suffering because of the appalling conflict in Ukraine and the implications for the Russian people, many of whom are struggling and facing terrible loss as well.
It has also made us aware of the fine line between safety of nuclear generators and how oil and gas can be exploited by the misuse of political power.
These were worrying developments that were not expected by many of us.
What a difference it might have made if our Government had continued supporting payments for home insulation, electricity generated by people's solar panels and given subsidies for heat pumps and individual wind turbines, to name a few of the possibilities. 
Hindsight is a wonderful thing!
It's not too late to act
It's still not too late for our Government to act and would have many benefits including new training and jobs in the heating and insulation sectors of industry.
See Energy Saving Trust for tips
In the meantime, living more sustainably will help us reduce our own energy use, and websites like the Energy Saving Trust have a lot of information to help people, especially aware of the soaring costs of home heating and energy use. 
The site includes information about financial assistance. See energysavingtrust.org.uk and don't forget the community library for use of their computers if you don't have access to the internet. They will be happy to help you.
Hopefully by the time you read this, the attempt to invade Ukraine will be coming to an end thanks in part to the inspirational courage of the Ukrainians but what an aftermath of destruction for those poor people to start sorting out.
Julie Fagan, Eco Church member and volunteer, Sustainable Harborough Community.