The Well March 2022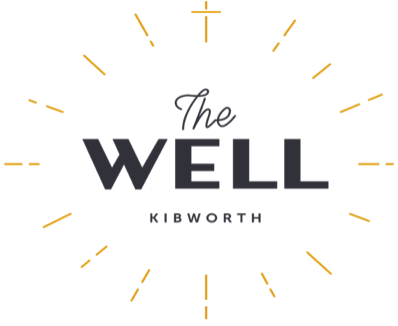 As I write this, the sun is streaming through the window.  Do we dare hope that spring has sprung? The daffodils are out in the garden at our café and, hopefully, it'll be warm enough soon for customers to make use of our outdoor area when they visit us.
More volunteers found
We are pleased to report that we had several people come forward following our appeal for more volunteers for our café, for which we are very grateful. However, we still need more volunteers to be able to extend our opening hours so that we can be open longer in the week and also Saturday mornings.
Still more needed
If you're interested, please do pop in, give us a call or message us via our website or Facebook page. You can also download application forms straight from our website.
What we have noticed recently is that more people have been coming in to our shop and café that never have before, especially those that have just moved to the area, and we're delighted to see them.
Monthly drop-in success
Our monthly drop-ins are also becoming more widely-known – health and wellbeing with Cross Counties Health and employment support run by Work Live Leicestershire. We're currently in conversation with some other organisations to provide more drop-in sessions to support local people with the issues that matter to them the most. Keep up to date by following our Facebook page: @WellKibworth
Households are starting to feel the pressure on finances due to increased fuel bills and the general rise in the cost of living so the demand on our food bank is as high as ever.
Smartphone app available
We've had lots of generous donations which have been great to make sure we able to keep the shelves stocked.  If you're able to support us, you can download the Bank the Food app on your smartphone to find out what items we are currently most in need of.  The app also lists the location of the donation baskets. Items can be left at any of our donation points or brought to us at 47 High Street, between 10 and 12, Monday to Friday.
Collection at Kibworth Primary School
We're delighted to have been able to install a new food bank collection basket at Kibworth Primary School. We know it can be difficult to find the time to make donations, and not everyone shops locally. Having a basket in the school means that items can be dropped off whilst doing the school run.
On Tuesday 8 March we held a coffee morning to mark International Women's Day. Funds raised are going to Women's Aid Leicestershire Ltd to help them support women experiencing, or at risk of, domestic abuse in our communities. If you need help, or are worried about someone that may be a victim, you can contact them on 0808 80 20 028, or via www.wa-leicester.org.uk
At the end of February, we donated items to the Harborough and Northants Ukraine Appeal, to help those affected by the conflict in Ukraine. They received around ten tonnes of donated items in total, which by now should be in Ukraine for distribution to those in dire need of them. Our thoughts and prayers are with them.
Andy Wright