World Day of Prayer 2022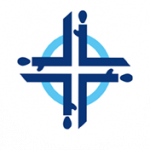 The annual World Day of Prayer this year, 2022 will be held on:
Women from England, Wales and Northern Ireland have produced this year's service. Celebrating the diversity of our countries and contributions made by many groups, and individuals, who have made their homes here.
The theme is inspired by the Bible text:
"I know the plans I have for you"

(Jeremiah 29:11)
This reflects on some of the issues facing many people today. Poverty, domestic abuse, disability, finding hope in difficult situations, and in the encouragement in the help we can give to each other.
The same service is sent to all countries around the world that take part in the World Day of Prayer 2022. So, on Friday 4 March services will be taking place throughout the day, beginning in Samoa.
Moving on through New Zealand and Australia. Across Asia, Africa and Europe and finally the United States and South America before finishing in American Samoa. Services will take place in large urban centres and in remote village churches. As well as in our own Kibworth Methodist Church together with friends from St Wilfrid's.
The service is not exclusively for women, everyone is welcome. After the service, which will last approximately one hour, refreshments will be available.
Please come and join us to celebrate World Day of Prayer 2022 in person. Not on Zoom! Join us on Friday 4 March at Kibworth Methodist Church, School Lane, Kibworth LE8 0JE at 2.30pm.
Further Information
For further information on Kibworth Methodist Church, School Lane, World Day of Prayer Friday 4th March 2.30pm, please see our:
All welcome!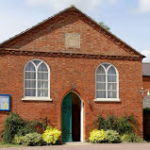 We look forward to seeing you.
---
For more on your local Methodist church, please see:
---