Not All Superheroes Wear A Cape
This is certainly true when it comes to my wonderful, brave daughter Rosie. Rosie has moderate learning difficulties and generalised anxiety. Originally from Kibworth, she now lives in supported living in Market Harborough.
Last May Rosie had been having a one-to-one session with a member of staff, Clare. Rosie had agreed to meet friends in the Town Centre, leaving Clare at her house. Half way into town Rosie had an urge to go back to her house and spend more time with Clare.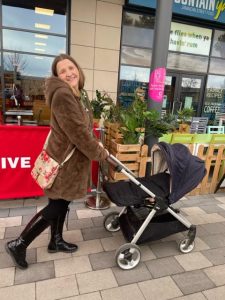 Once she had returned, Clare and Rosie started to prepare the evening meal when Clare suddenly collapsed onto the kitchen floor.
Rosie somehow managed to keep her calm and got down to Clare's level to reassure her. Acting quickly, she told Clare that she was going to get help. Rosie ran next door and raised the alarm. The staff there called an ambulance and supported Clare and Rosie.
Clare was taken to Kettering Hospital where she had a pacemaker fitted the following day. Hospital staff said that without Rosie's timely help, Clare might not be here to tell the tale!  Clare was off work for six months, returning back to work for Freedom Support Solutions in November.
Local Hero Award
Clare nominated Rosie for a Local  Hero's Award from Rushden Lakes just before Christmas without Rosie knowing. Amazingly Rosie won and collected her prize with Clare in January. Rosie was extremely shocked yet delighted.
Clare is eternally grateful for the way Rosie responded. They will have a special bond for life. 
Rosie is her Guardian angel.
I am one very proud Mum.
Sarah Hurst
---
Rosie's heroic tale has been published in the Harborough Mail.
This article can be viewed at Brave young Harborough woman wins hero award for helping to save her support worker's life, Harborough Mail, 26th January 2022.
Rosie is Rosie Ford & Clare is Clare Lovell-Taylor-Haine.
---